Quality
The following two tabs change content below.
Tresha D. Moreland, MBA, MS, FACHE, SPHR, SSBBP, founder of HR C-Suite, is an HR thought leader in Human Resource Strategic Management. She has held key human resource leadership roles for over 20 years in multiple industries most recently a senior vice president in the healthcare industry. Tresha is the founder and publisher of HR C-Suite (www.hrcsuite.com). HR C-Suite is a game changer results-based HR strategy website. It is a first-of-it's-kind site that organizes HR strategy based on desired business result. She has developed a business philosophy of integrating human resources with business strategy, thus creating a hybrid HR leadership approach. This approach enables the leveraging human resources to achieve business results.
Latest posts by Tresha Moreland (see all)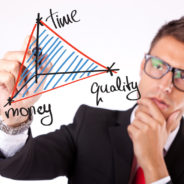 "The secret of change is to focus all of your energy, not on fighting the old, but on building the new." Socrates The Centers for Medicare and Medicaid Services (CMS) ushered in Hospital Value-Based Purchasing (HVBP) in effort to reward providers for the quality of care they provide. This pay-for-performance structure is an external motivator for acute care hospitals to deliver low cost and high quality healthcare services. Debates rage on about whether or not this is a sufficient driver for improved healthcare performance, let alone the...
read more