White House Halts New Regulations: Overtime Rule Impact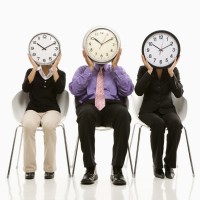 The new White House administration wasted no time sending messages of change. Most notably President Trump signed an executive order directed at minimizing the economic burden of the Affordable Care Act (ACA). That alone bears further observation and analysis. But for the purposes of this article we wish to talk about the memo from the White House Chief of Staff freezing of new regulations.
How will this freeze impact the Federal Overtime Rule that was initiated by the previous administration?
White House Chief of Staff Reince Priebus, sent a memo to all executive departments and agencies to freeze new or pending regulations subject to the administration's review. What this does is halt any policies that have not yet been finalized. Federal regulations go through several steps before becoming finalized. See memo here: White House Memo.
The memo asks agencies not to send any regulations to the Federal Register until reviewed. For those that have been sent but not published, the White House ordered those regulations to be withdrawn. Further, there are regulations that have been published but not reached an effective date are to be delayed for 60 days for review. The grid below provide an easy reference.

The federal overtime rule intending to expand the number of workers who are eligible for overtime was set to go into effect December 2016. However, the regulation became ensnarled in a judicial action when a federal judge put the regulation on hold. Because the rule has not yet taken effect, the freeze initiated by the new administration will apply.
While the overtime rule hangs in the balance let's review the rule's economic impact.
The Department of Labor's economic impact study states that the overtime expansion will result in an increase in pay to employees of $1.2 billion per year. However, this comes at a serious cost to employers. The same economic impact study says the price tag to employers is $1.5 billion per year in increased payroll costs. See DOL's Economic Study here: Economic Impact OT
While the Department of Labor also states this change will not disrupt the economy, those in the trenches have been analyzing ways to reduce employee hours, reduce FTEs and pass costs on to consumers to help compensate for yet another costly regulation.
For those employers who have not implemented the overtime regulation is most likely breathing a sigh of relief for putting this one on the "wait and see" list. For those who have implemented the overtime regulation may have to adjust the pay program in the future. Whatever the case, employers will be best served to watch what's happening and be ready to roll with it.
The following two tabs change content below.
Tresha D. Moreland, MBA, MS, FACHE, SPHR, SSBBP, founder of HR C-Suite, is an HR thought leader in Human Resource Strategic Management. She has held key human resource leadership roles for over 20 years in multiple industries most recently a senior vice president in the healthcare industry. Tresha is the founder and publisher of HR C-Suite (www.hrcsuite.com). HR C-Suite is a game changer results-based HR strategy website. It is a first-of-it's-kind site that organizes HR strategy based on desired business result. She has developed a business philosophy of integrating human resources with business strategy, thus creating a hybrid HR leadership approach. This approach enables the leveraging human resources to achieve business results.
Latest posts by Tresha Moreland (see all)
Donate To Help Others
Donate to Doctors Without Borders
Check This Offer Out