Recruitment Advice for a More Productive Workforce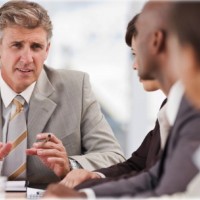 When an organization is attempting to maximize efficiency and productivity, a number of factors need to be considered. Many elements come together to make a company what it is, but at its heart is a team of hard-working, dedicated individuals. Without a streamlined and effective recruitment process, you risk overlooking the right people for a given role and, as all HR executives are aware, selecting the wrong candidate can be costly in a number of ways.
Finding the right recruit has a significant impact on engagement, productivity, and retention. All of this reflects positively on an organization's overall image, making future recruitment simpler. Despite this, 85% of HR executives claim that their single greatest challenge is to find, recruit, and retain quality employees. With recruitment being a top business challenge, let's look at a few simple ways HR executives and hiring managers can ensure they get the right recruit to sign on the dotted line.
Perfect your person specification and job description
Recruitment begins with these two critical documents. They are beneficial for both employer and applicant. Taking the time to understand what characteristics and skills are vital for a position can give the recruitment team a clearer idea of who to accept. On top of this, prospective applicants will pay special attention to these documents in order to decide whether or not to apply.
For this reason, they need to be specific and reflective. Don't list desirable qualities as essential; if you make this mistake, you run the risk of losing promising candidates who assume they aren't suitable for the role. However, if one skill is critical to performing the job well, highlight it to prevent unqualified candidates from applying.
Consider recruitment assessment
Many companies who are eager to get the perfect employee decide to hire external executive  assessment services. This involves a thorough process of psychometric testing, competency evaluation, work simulation exercises and formal interviewing. It has been shown that when organizations utilize recruitment assessment tools, first-year retention and new-hire performance increases. This is part of the reason why 80% of Fortune 500 companies use psychometric testing during recruitment processes.
This process provides organizations with objective data, which can be used not only to make recruitment decisions, but can be referred to during succession planning. Recruitment assessment leaves hiring managers confident they have the most suitable candidates, who are likely to serve their company well for the long term.
Many organizations use assessment centers for direct comparison
During the later stages of recruitment, companies often deliberate over a handful of applicants. It can be hard to decide on a candidate without first seeing what they have to offer. For this reason, a lot of companies decide to use assessment centers as part of their recruitment process.
With the use of assessment centers, managers are able to simultaneously compare candidates and observe relevant skills and competencies in action, through activities and tests. This is a great opportunity for employers to determine whether a candidate is likely to be a good cultural fit for the organization.
Keep in mind company fit
Skills and talents are undoubtedly critical during the recruitment stage, but hiring managers often forget to consider the personality of the candidate and whether they'll make a good fit for the company. The recruitment team should consider whether the new employee would work well with the rest of the team, or if their personality would clash with other employees. Making the right decision now will reduce turnover at a later date.
Pay special attention to the candidate's resume
To improve retention, hiring managers should consider whether their favored applicant is actually a dedicated job-hopper. Their resume will be highly reflective of this behavior. What is the average amount of time they have spent at a job? Do they frequently move from town to town, or from industry to industry? This suggests the employee doesn't really know what they want out of their career, or out of their lives at present. If this is the case, it may not be a risk you can afford to take, especially when you take into account the cost of recruitment.
Ask specific questions about career aspirations
Your company doesn't just want to recruit the right candidate for that moment in time. You want to find an employee with potential; one that may be able to lead one day. Equally, you want someone who envisions a future in your industry, preferably with your company. Ask tailored questions relating to the candidate's drive and passions. Ask them where they see themselves in five or ten years' time. Discover whether there are any skills or abilities they are looking to learn. This will give you a clear indication as to whether the individual has truly done their research on their given field, or if they are simply looking for a job.
Have a glowing company reputation
The best way to ensure a smooth recruitment process and to attract ideal candidates is to have a sterling company reputation. This is something employees discuss — and word spreads fast. Show your current employees respect and demonstrate you have clear routes of progression. Provide training opportunities, pay fairly, and prioritize recognition and reward. Organizations with flexible working environments will be all the more appealing in the years to come. Demonstrate you are a great company to work with and, when the time comes to recruit, you'll have a wide pool of eager candidates to pick from.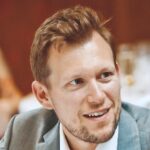 The following two tabs change content below.
Tresha D. Moreland, MBA, MS, FACHE, SPHR, SSBBP, founder of HR C-Suite, is an HR thought leader in Human Resource Strategic Management. She has held key human resource leadership roles for over 20 years in multiple industries most recently a senior vice president in the healthcare industry. Tresha is the founder and publisher of HR C-Suite (www.hrcsuite.com). HR C-Suite is a game changer results-based HR strategy website. It is a first-of-it's-kind site that organizes HR strategy based on desired business result. She has developed a business philosophy of integrating human resources with business strategy, thus creating a hybrid HR leadership approach. This approach enables the leveraging human resources to achieve business results.
Latest posts by Tresha Moreland (see all)
Donate To Help Others
Donate to Doctors Without Borders
Check This Offer Out