Do's And Don'ts Of Re-Entering The Workforce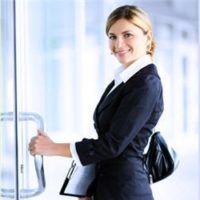 Re-entering the workforce after an absence can be a challenge. As a jobseeker, there are a variety of things that you can do to make your job search faster and easier. Structuring your resume to emphasize the positives, getting proactive about your job search, and adjusting your goals to fit the opportunities available to you can all help you get back into the workforce after a long delay. For suggestions of what to implement and avoid when rejoining the workforce, read below.
Do: Re-Organize Your Resume
You probably have a resume that's chronologically organized. Now that you've been out of the workforce for a long time, this may no longer be the best format for your needs. Re-organizing your resume to emphasize your skills will show off your strengths, while de-emphasizing your last date of employment. To make a skills-based resume, divide your on-the-job skills into categories, and list those categories first on your resume. Your work history will come second.
Don't: Try to Hide Your Absence
Even though you're trying to minimize your long absence, you don't want to give the impression that you're trying to hide the past. If possible, list your volunteer experience, education and other projects you've been working on since your last job. Listing unpaid positions and classes you've taken on your resume can help show that you're still sharp and ready to work.
Do: Network and Stay Proactive
Talk to friends, neighbors and other social contacts who are currently employed in fields that interest you. If you can, use your contacts to set up informational interviews and meet people in the workforce. Set up social networking accounts with services like LinkedIn to help you stay connected to these people throughout your job search.
Take notes about leads and follow up on those leads with emails, phone calls and thank you notes when appropriate. You'll start to feel more confident in your networking abilities as you make more contacts in the workforce.
Don't: Use Outdated References
Your old references may have changed their contact information since your last date of employment. If you plan to use some of your old references, make contact with them before beginning your job search to ensure that you have their most current information. If possible, mix your old references with current references from school or volunteer opportunities.
Do: Hold Practice Interviews
You may feel a little rusty when it comes to discussing your old work experience. You may also find that you're uncomfortable in a professional interview. To get re-acclimated, hold practice interviews with a friend who is currently employed. Make this interview as close to the real thing as possible. Have your friend review your resume and write questions ahead of time. If possible, dress in interview clothes and bring your resume in a leather portfolio.
When the interview is finished, ask your friend to critique your interview and make suggestions. Practice with interviews multiple times, if possible, to give yourself a chance to improve.
Don't: Use Your Same Old Cover Letter
Many people recycle their old cover letters when they start looking for a new job. Start your job search with an outstanding new cover letter that adequately addresses your current situation. If possible, discuss the volunteer work you've been working on and courses you've been taking since your last job. Use the cover letter as an opportunity to show that you're articulate, goal-oriented and ready to meet the needs of a new employer.
Do: Adjust Your Expectations
The first job offers you get after an absence from the workforce may not be what you had imagined. You may find yourself being offered part-time positions, or positions that are less than ideal for your goals. As you gain more experience, the jobs you'll find may be more suitable for your needs. For the time being, adjust your expectations and be open minded about the opportunities that you're given. Doing your best will open doors and pave the way for your career.
The following two tabs change content below.
Tresha D. Moreland, MBA, MS, FACHE, SPHR, SSBBP, founder of HR C-Suite, is an HR thought leader in Human Resource Strategic Management. She has held key human resource leadership roles for over 20 years in multiple industries most recently a senior vice president in the healthcare industry. Tresha is the founder and publisher of HR C-Suite (www.hrcsuite.com). HR C-Suite is a game changer results-based HR strategy website. It is a first-of-it's-kind site that organizes HR strategy based on desired business result. She has developed a business philosophy of integrating human resources with business strategy, thus creating a hybrid HR leadership approach. This approach enables the leveraging human resources to achieve business results.
Latest posts by Tresha Moreland (see all)
Donate To Help Others
Donate to Doctors Without Borders
Check This Offer Out