FREE: Results Based Onboarding Evaluation Tools and Metrics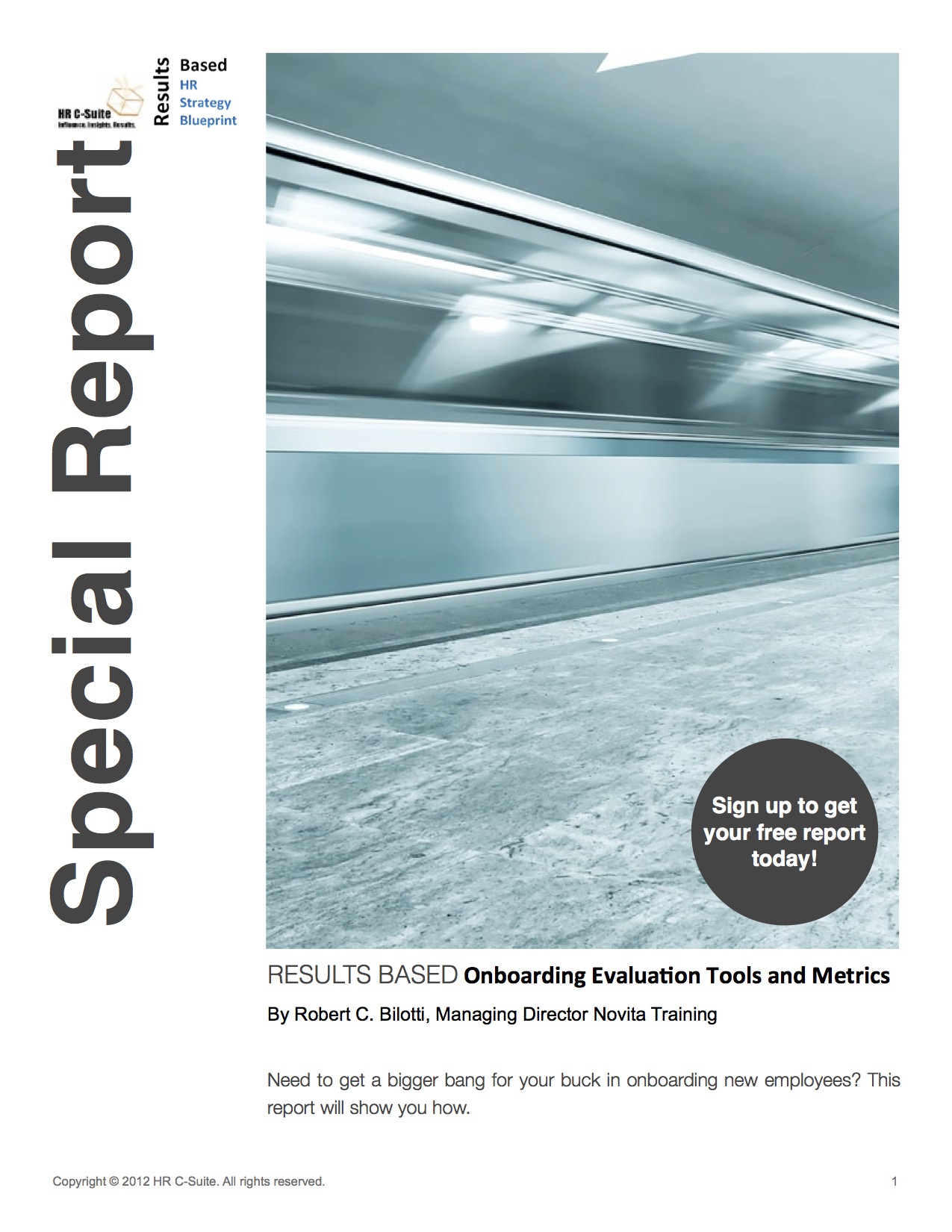 Get a bigger bang for your buck in new employee onboarding strategies and download this free report sponsored by Novita Training.
Pick up actionable ideas including:
Positively Impact Your Career with the "Three V's"
The Potential Impact of Onboarding
Direct versus Indirect Impact
Measuring the Impact
Establishing a Benchmark
New Employee Survey
Examples of Measured Results
Internal Measures - The Flip Side of R.O.I.
Motivating Managers with Metrics
Metrics as a Driver of Onboarding
Novita Training is a full-service training company specializing in helping organizations accelerate the development of talent.
The following two tabs change content below.
Tresha D. Moreland, MBA, MS, FACHE, SPHR, SSBBP, founder of HR C-Suite, is an HR thought leader in Human Resource Strategic Management. She has held key human resource leadership roles for over 20 years in multiple industries most recently a senior vice president in the healthcare industry. Tresha is the founder and publisher of HR C-Suite (www.hrcsuite.com). HR C-Suite is a game changer results-based HR strategy website. It is a first-of-it's-kind site that organizes HR strategy based on desired business result. She has developed a business philosophy of integrating human resources with business strategy, thus creating a hybrid HR leadership approach. This approach enables the leveraging human resources to achieve business results.
Latest posts by Tresha Moreland (see all)
Donate To Help Others
Donate to Doctors Without Borders
Check This Offer Out