How to Use HR Analytics to make Effective and Strategic Business Decisions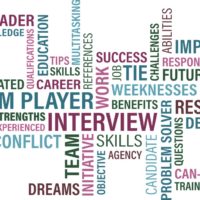 The field of Human Resources is constantly changing and most of these changes has to do with the implementation of HR analytics. Among business leaders HR practices that are data-driven have become prevalent but many are still not sure of the benefits of the data in their business.
The field of HR data and analysis is getting sophisticated everyday and some organisations are even recruiting PhDs to handle their HR analiytic department. This shows that in a few years, those that have taken their big data analysis serious will have a lot of advantage over their competitors in terms of being more productive and profitable.
Here are four ways to use HR analytics to make important business decisions.
It helps to Address Changes in the Office: HR analytics can help you identify changes and disruptions in the workplace even before the occur. This is one of the major benefits of HR data. Business leaders can analyse this data from previous mergers, acquisitions, layoffs, and use to it predict and deal with any changes they want to have in their company.
They can do this because the data they get from HR will enable them study their employees behavior, the patterns of overtime, how they use their time, what makes them stay at their job, how many hours they bill, what times they bill, and how people relate in their work. This helps them truly understand the performance and production of their workforce.
It aids in Recruitment and Retention: One of your jobs as a HR professional is the recruitment, training and retention of qualified candidates for your company. Even though people skills are a stop priority, you still need to crunch the numbers to evaluate everything from hiring, training, retaining of top hires including reviewing your past employees file.
For instance, if there are many people in your company and you discover that you are not making profit despite how many products you sell, use HR data for analysis. You might discover that the cost of maintaining the workforce might be bigger than the expected revenue. This analysis will help the company to trim their staff and so save enough money from there.
It helps with a Proactive HR Strategy: To be better able to contribute to a better HR strategy and organisation, workforce analytics can help companies with the data for these. Business strategy has always being a vital need of most organization. It s even a more crucial need now that we are in the digital age, and one of the best ways you can get the tools and insights you need to develop a good strategy for your company is to use the data provided by workforce analytics.
It helps professional In Human resources to strengthen their capabilities: If you are a HR personnel and want to shift from an administrative role to a more strategic position, make good use of HR analytics. This would help you enhance your decision making ability in may more ways and so move up the ladder quickly. With this data, you can develop interpretation and analysis skills that will enable you contribute broadly to your company's marketing strategy.
Using HR analytics is not a thing of the future, it is a matter of now. It is something you can use immediately to make effective and strategic business decisions. HR analytics provides a strong competitive advantage to anyone as it constantly improves, adapts and changes the face of many organizations.
The following two tabs change content below.
Tresha D. Moreland, MBA, MS, FACHE, SPHR, SSBBP, founder of HR C-Suite, is an HR thought leader in Human Resource Strategic Management. She has held key human resource leadership roles for over 20 years in multiple industries most recently a senior vice president in the healthcare industry. Tresha is the founder and publisher of HR C-Suite (www.hrcsuite.com). HR C-Suite is a game changer results-based HR strategy website. It is a first-of-it's-kind site that organizes HR strategy based on desired business result. She has developed a business philosophy of integrating human resources with business strategy, thus creating a hybrid HR leadership approach. This approach enables the leveraging human resources to achieve business results.
Latest posts by Tresha Moreland (see all)
Donate To Help Others
Donate to Doctors Without Borders
Check This Offer Out