Gifting Employees: Ways to Appreciate and Acknowledge their Efforts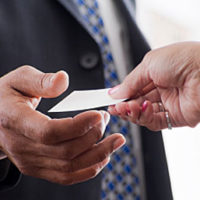 Why should business people gift their employees? Why is it so important to acknowledge and appreciate their efforts? To begin with, it's worth mentioning that employees are the backbone of any business. Without their hard work, your company can't survive. Without their ideas, your strategies would stumble. Corporate gifts help boost morale, and sometimes financial incentives are not enough to make your best people feel appreciated.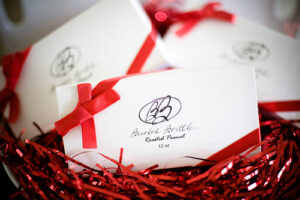 Corporate gifts – useful, practical and motivating
As human beings we have an intrinsic need to feel valued. Appreciation doesn't just help us climb up the professional ladder; they boost our self-esteem. As a business owner, you should know that one of the best smartest ways of retaining employees is with a gift. Whether that gift is offered on their birthdays, or after reaching a target, companies must acknowledge the importance of offering tangible things to their workers in an attempt to showcase appreciation and loyalty.
Leaving aside the personal allure of a corporate gift – whether we're talking about smartwatches, tablets, pens, or notebooks –it can also be a smart strategy to advertise your brand, products, and services. Recent studies show that start-ups focused on corporate gifts for both clients and employees have the best chances of crafting a productive marketing campaign. For example, offering gifts to employees more than 2 times per year makes employees more present and engaged. They'll work with more enthusiasm because they'll feel like an important piece of the puzzle.
What gifts are the most suitable for employees?
When it comes to making a choice, you should know that the options are endless. From pens, gift baskets, and organizational notebooks all the way to tablets and other smart devices, corporate gifts are all about making the life of your workers a little bit better at work. However, you shouldn't just focus on gifting them items to ease their tasks at the office. Every now and then it might seem like a good idea to give them something more personal, such as a discount coupon to a spa, city break tickets, discount coupons to high-end stores they can't usually afford, etc.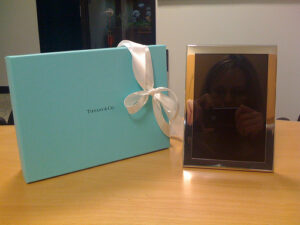 Steer clear of overly-expensive gifts
Some companies can afford to over-spend in a desperate attempt to keep their best people productive. This technique can backfire. Your best workers would feel uncomfortable accepting gifts that seem inappropriate. Rather than take things too far, and offer employees expensive gifts, it's best to keep things simple. Contrary to popular belief, a rare bottle of wine, a self-help book, and a very nice corporate pen can have a more meaningful impact than a $1,000 wristwatch.
Surprising employees with a gift for no particular reason
Gifting employees on Christmas or on their birthday is not enough to keep them around. Nowadays, finances bonuses and raises no longer work if workers can't feel appreciated; if you don't appreciate your people's hard work and efforts, eventually they'll leave. People want to feel part of a team. They don't want to work 10 hours a day for a big check because sooner or later stress and frustration kicks in.
Working in a stressful environment affects their mood and general wellbeing; thus implicitly affecting your company's bottom line. To make sure your workers' efforts pay off, it's very important to make them feel special. The best way to do that is to gift them when the least expect it. That's how you show them that you care. At the end of a very difficult project or week, take them out for dinner in a fancy restaurant, or give them a voucher to a beauty salon on gym. Encourage them to relax and make sure ever gift is accompanied by a "thank you" letter.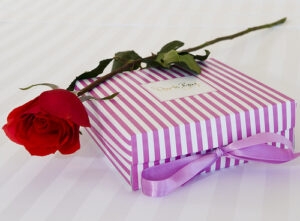 Words can have a very powerful impact in a corporate environment. CEOs, managers, and business owners should be extremely prepared. In business, the level of stress is extremely high. Reaching targets, brainstorming ideas, and performing a task with enthusiasm is a lot difficult than meets the eye. Business corporate gifts are important. They're excellent when you want to show employees you really appreciate their efforts. But they shouldn't be regarded as a way of buying workers and compelling them to stick around.
The following two tabs change content below.
Tresha D. Moreland, MBA, MS, FACHE, SPHR, SSBBP, founder of HR C-Suite, is an HR thought leader in Human Resource Strategic Management. She has held key human resource leadership roles for over 20 years in multiple industries most recently a senior vice president in the healthcare industry. Tresha is the founder and publisher of HR C-Suite (www.hrcsuite.com). HR C-Suite is a game changer results-based HR strategy website. It is a first-of-it's-kind site that organizes HR strategy based on desired business result. She has developed a business philosophy of integrating human resources with business strategy, thus creating a hybrid HR leadership approach. This approach enables the leveraging human resources to achieve business results.
Latest posts by Tresha Moreland (see all)
Donate To Help Others
Donate to Doctors Without Borders
Check This Offer Out