New Tires and Fear of Change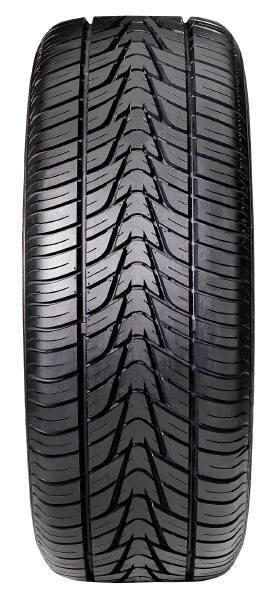 There is much written about change, change management, implementing change, and on and on. So what?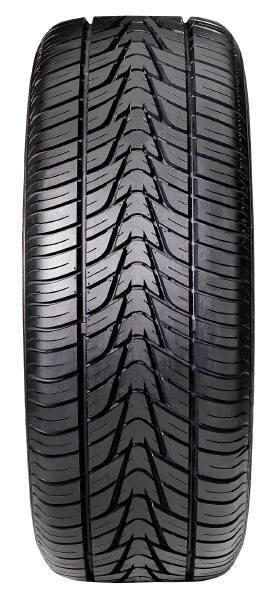 For the longest time when I talked about change, listened to others talk about change, read about change or did research on change, I got more and more confused. And then I figured out predictability.
From my perspective, all of life is all about change. Really, at the end of the day, what does not change? In actuality, everything changes. The start of each day is different from the end of the day. The day itself even changes. The seasons change. Each fall many of us drive to the hills, the forest, go up north or go to the country to see the changes in the colors of the trees. What are we doing but celebrating change — the glory and the beauty of change? Are we, then, really afraid of change?
Kids. All of us were kids at one time in our life. Many of us have kids. What is the one universal thing about kids? Simply, that they change, they grow, they learn, they become adults. Those of us reading this article all went through those same changes. And, the vast majority of us experienced no fear as we went through the change from child to adult.
Many of us drive a car or have been driven in a car. Cars have tires. We change our tires. Actually, those of us who maintain our cars on a regular basis, change our tires on a regular basis. There is no fear associated with this, and this is change. As we drive we use up the tire, it gets worn. Eventually, we get new tires. Tire technology improves each year, so when we get new tires, we get tires that are better than the ones we had before. We experience change, we upgrade, we improve, and this all happens on a fairly consistent and regular basis. Again, we don't fear changing our tires.
On occasion, and we hope rare occasions, we get a flat tire. This results in a sudden tire change. Depending on what caused the flat, we may experience fear, frustration, irritation, and anxiety. Why is this experience different than the routine changing of the tire? The actual result, the end product, the outcome, is the same — a new tire. What is different?
When we get a flat the fear or frustration we feel is not because of the actual need to change a tire, it is because the need for a change happens suddenly, is caused by a force, which we did not anticipate, took us by surprise or interrupted our routine. A less than optimal force over takes us, over whom we have no control, and forces us to make a change.
When we change our tires from summer tires to winter tires we engage in change, we have control over that change, we plan that change and the change is predictable.
When we change our tires due to a flat we engage in change, we don't have control over the cause of the change, we did not plan the change and the change is not predictable.
Review all the change management stuff that you have read, heard or practiced over the years. What if you shifted your focus from worrying about how people worry about change to paying closer attention to predictability?
Try structuring all your upcoming change initiatives as predictability initiatives. Tossing out clichés like, "the only constant is change" or "change happens" or talking about moving cheese might have a place somewhere. However, if you are focused on the reality of what you, your team, your staff, your leaders or others in your circle need and want right here and right now, you will see that they want predictability.
People want to know what is going on. They want to know what the implications are of what is going on. They want to know what is going to happen next. They want to have some form of control. They want to know that the change, whatever it is, won't take them by surprise. How
do I know this?
I know this because I talk to my staff, my teams, my leaders, and my customers. They are all smart enough to know that things are going to change. Almost all of them have cell phones — none of them had cell phones a few years ago. Change.
All of them change their tires on a regular basis. None of them wants to have sudden, inconvenient flat tires. Give them all predictability. They will accept change.
The proof of this is that all of us have accepted change already. We accept it every day. Day in and day out. Month in and month out. Year in and year out. Pay attention to the needs of your teams; look for what they connect with. Use that as a starting place for driving predictability. Make it real for them.
Give your teams predictability and they will accept change.
Ask your teams, either in one on one sessions or small groups, what they find predictable and what they find sudden.
Collaborate with your teams and get them to help build out the structure, the communications, the framework for change. This will add to the predictability you are building.
The following two tabs change content below.

Philip Espinosa partners with people to deliver value: People | Partnerships | Value serves as his tag line. As a strategic human resources leader, he believes that service starts with the customer. His book "Deliver Excellent Customer Service with a SNAP" helps others drive customer engagement using simple and consistent communication strategies. A second book titled "Focus On Your Success - 24 Simple Insights To Drive Daily Achievement" (ebook) helps working professionals view their daily choices through a different perspective. In addition to his writing, Philip works with strategic human capital initiatives and has delivered successful results over a career spanning more than 25 years.

Latest posts by Philip Espinosa (see all)
Donate To Help Others
Donate to Doctors Without Borders
Check This Offer Out