Building Leadership Capability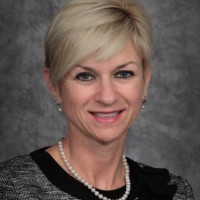 Get a FREE chapter from a fresh HR thought leadership book being developed "HR DIRECTIONS: HR leading
lights on what you should know right now about leadership, engagement, technology, and growing your own world class HR career." HR DIRECTIONS is a collection of 15 to 20 chapters featuring cutting edge thought leadership by top-drawer CHROSs and HR/leadership consultants.
Download this FREE excerpted chapter from HR DIRECTIONS:  Building Leadership Capability: How the Suitability Model Simplifies the Way We Think About Talent by Susan Schmitt. Fill out the short form below to have your FREE chapter emailed to your in-box.
Susan Schmitt, SVP Human Resources at Rockwell Automation, is a seasoned executive with over 25 years of HR and business experience across several industries, including industrial automation and technology, consumer packaged goods, consulting, and banking. As a guest speaker and author, Schmitt is known for her insights to build greater long-term value through leadership, talent, and corporate culture. Her published articles include: "Improving HR Performance – Leading HR Executives on Overcoming Performance Challenges, Resolving Conflicts and Creating a Culture of Development" and "Transforming and Improving HR's Value in the Midst of Economic Uncertainty."
Susan can be contacted via sjschmitt@ra.rockwell.com or (414) 382-8113.
Fill out the short form below to get your FREE chapter from Susan Schmitt delivered to your in-box now!
The following two tabs change content below.
Tresha D. Moreland, MBA, MS, FACHE, SPHR, SSBBP, founder of HR C-Suite, is an HR thought leader in Human Resource Strategic Management. She has held key human resource leadership roles for over 20 years in multiple industries most recently a senior vice president in the healthcare industry. Tresha is the founder and publisher of HR C-Suite (www.hrcsuite.com). HR C-Suite is a game changer results-based HR strategy website. It is a first-of-it's-kind site that organizes HR strategy based on desired business result. She has developed a business philosophy of integrating human resources with business strategy, thus creating a hybrid HR leadership approach. This approach enables the leveraging human resources to achieve business results.
Latest posts by Tresha Moreland (see all)
Donate To Help Others
Donate to Doctors Without Borders
Check This Offer Out