Building Leadership Capability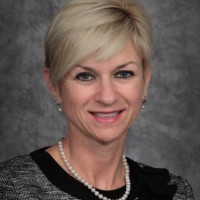 Get a FREE chapter from a fresh HR thought leadership book being developed "HR DIRECTIONS: HR leading
lights on what you should know right now about leadership, engagement, technology, and growing your own world class HR career." HR DIRECTIONS is a collection of 15 to 20 chapters featuring cutting edge thought leadership by top-drawer CHROSs and HR/leadership consultants.
Download this FREE excerpted chapter from HR DIRECTIONS:  Building Leadership Capability: How the Suitability Model Simplifies the Way We Think About Talent by Susan Schmitt. Fill out the short form below to have your FREE chapter emailed to your in-box.
Susan Schmitt, SVP Human Resources at Rockwell Automation, is a seasoned executive with over 25 years of HR and business experience across several industries, including industrial automation and technology, consumer packaged goods, consulting, and banking. As a guest speaker and author, Schmitt is known for her insights to build greater long-term value through leadership, talent, and corporate culture. Her published articles include: "Improving HR Performance – Leading HR Executives on Overcoming Performance Challenges, Resolving Conflicts and Creating a Culture of Development" and "Transforming and Improving HR's Value in the Midst of Economic Uncertainty."
Susan can be contacted via sjschmitt@ra.rockwell.com or (414) 382-8113.
Fill out the short form below to get your FREE chapter from Susan Schmitt delivered to your in-box now!