Top Questions Employers Should Ask References In The Hiring Process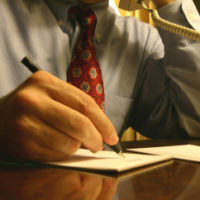 One of the most important functions in running a business is the hiring process. Typically, the better the hires, the more successful the business. An essential step in the hiring process is asking for and checking applicant references, but what should employers ask references in order to make the right hiring decision?
Here are some top questions employers should ask references in the hiring process:
What is your relationship to the candidate? When you gain an understanding of the relationship between the reference and the candidate, the rest of your questions can be more precisely focused, and his or her answers will be in the correct context. For example, if you're speaking with the candidate's former direct supervisor, you're able to get accurate information about the candidate's work patterns and behaviors. Whereas if you're speaking to the head of HR or a reference in upper-level management, you may only be able to confirm the candidate's dates of employment or past salary rate. If you try to get answers about work style from someone who didn't actually work in the department with your candidate, you'll get vague, possibly inaccurate answers.
What were the circumstances around the candidate's leaving that previous employer? This open-ended question allows the reference to expound on the details of the candidate's departure, versus a simple yes or no question based on what the candidate put on his or her resume. For example, if you ask, "Was this person laid off?" The reference might just say yes, but you'll never know that it was due to a personality clash in the workplace or an inability to follow through on assigned tasks. Although a job reference is prohibited by law from saying anything that could be construed as defamatory, it's best to phrase this question so a comprehensive answer can be given.
Would you hire this candidate again? This is such a straightforward question that the answer speaks volumes as to the candidate's performance in the workplace. Given that no circumstances prevented it, would the candidate be welcome to go back to his or her old job? Yes indicates satisfaction or more on the candidate's work performance. No discloses regret that the candidate was ever hired — something worth considering in your own hiring decision.
Was the candidate promoted or given awards during employment? While some companies don't promote from within, the reference can elaborate on why or why not a candidate might not have been given any promotions. Maybe this person didn't hold the necessary degree; maybe he or she turned down a promotion; or maybe his or her work simply didn't warrant a promotion. Whatever the reason, the answer to this question can tell you more about the work ethic and reasoning of your job candidate.
Did the candidate work as a team member or independently? If the reference confirms that the applicant successfully worked as team member, this tells you that your job candidate has the ability to get along well with others, be supportive and work toward a common goal. If you learn that the candidate's past work required him or her to complete assignments independently and he or she did it well, you learn that you can trust your prospective employee, that the candidate is disciplined, accountable, and that he or she might do better at your company working independently.
Did the applicant successfully perform his or her job according to the original job description? You can learn much about potential employees with the answer to this question. You might discover that they were re-assigned because they failed to fit in well with the original job of which they were hired. Maybe they had to be relocated to another division due to conflicts in the workplace. Maybe they were demoted. Without even learning why they didn't meet the job requirements, you'll get insight into your candidates' abilities to meet expectations.
When you conduct a reference check, you want to fact check, but with these six reference questions, you'll be able to glean additional insight into what makes your job candidate tick. Correctly done, a reference check can provide key insights you wouldn't normally be able to assess from an interview or casual reference check.
The following two tabs change content below.
Tresha D. Moreland, MBA, MS, FACHE, SPHR, SSBBP, founder of HR C-Suite, is an HR thought leader in Human Resource Strategic Management. She has held key human resource leadership roles for over 20 years in multiple industries most recently a senior vice president in the healthcare industry. Tresha is the founder and publisher of HR C-Suite (www.hrcsuite.com). HR C-Suite is a game changer results-based HR strategy website. It is a first-of-it's-kind site that organizes HR strategy based on desired business result. She has developed a business philosophy of integrating human resources with business strategy, thus creating a hybrid HR leadership approach. This approach enables the leveraging human resources to achieve business results.
Latest posts by Tresha Moreland (see all)
Donate To Help Others
Donate to Doctors Without Borders
Check This Offer Out