Modern HR: Investigating Talent Analytics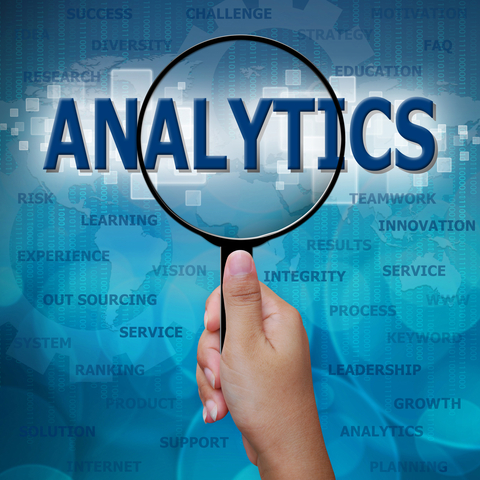 "Don't use metrics to prove HR worth. Instead use them to test organizational hypothesis" Jeff Haynes, VP HCM Transformation, Oracle Talent analytics is a top of mind for many HR professionals and the main topic of Jeff Haynes' presentation in a recent conference hosted by Argyle Executive Forums in San Francisco.
The Storm
The recent unemployment reports indicate there are roughly about 9.0 million people unemployed (5.8%). In addition the Bureau of Labor Statistics report there are 4.7 million job openings as of the last day of September.
While there are plenty of people to fill jobs, the results of PWC Surveys of CEO's find they are becoming more worried about finding certain key skills. In fact, the CEO's concern is growing year after year.
HR Responds
According to Deliotte's study, "Global Human Capital Trends 2014 Engaging the 21st-Century Workforce," HR responds to talent scarcity concerns in three broad areas.
Lead and Develop – Developing leadership at all levels is an imperative for Human Capital Management targets. This also includes replacing broken forced rank (rank and yank) performance management systems with coaching and development.
Attract and Engage – Instead of just finding and throwing people into positions the focus is on developing a sense purpose and passion. In addition, simplifying workloads minimizes the overwhelmed and exhausted skilled talent.
Transform and Reinvent – Enhancing the skill level of HR from transactional experts to business consultants is a driver for many organizations today. In addition, leveraging technology enables HR to go from data dumping to providing meaningful business intelligence.
Predict versus React
Today's analytics go beyond just data dumping. Sophisticated workforce analytics enables an organization to predict and mitigate possible skill exiting the organization.
Imagine having the ability to determine the likelihood of your top performer leaving your organization to a competitor before it happens. This empowers an organization to quickly implement healthy incentives and workplace changes that entices the top performer to stay.
The Scientific Method for Workforce Analytics
How do you transition to a predictive level of analytics? HR can advance from random guessing to a scientific approach to determine what works and what does not work for an organization. The scientific method is not just for scientists. This model can help us learn about our business environment in a systematic and replicable way ultimately solving stubborn problems.
The steps of the scientific method include:
Identify the problem (create a theory)
Make a prediction based on the theory (form a hypothesis)
Design an experiment to test the prediction (test the hypothesis)
Perform the experiment and observe (analyze the data)
Evaluate the results, restate the theory and try the model again until certain of an ideal outcome.
This approach will help minimize erroneous assumptions about why employees leave a company or why they stay. This method can also systematically help business leaders how to attract highly skilled candidates.
Analytics Maturity Model
To get started in assessing where your business is in talent analytics consider, Bersin and Associates' Talent Analytics Maturity Model.
The Four phases of analytic maturity includes:
I found Jeff's presentation quite insightful and his quote we started this article out with, with bears repeating. "Don't use metrics to prove HR worth. Instead use them to test organizational hypothesis."
Where are you in your development and implementation of talent analytics? What are you waiting for?
The following two tabs change content below.
Tresha D. Moreland, MBA, MS, FACHE, SPHR, SSBBP, founder of HR C-Suite, is an HR thought leader in Human Resource Strategic Management. She has held key human resource leadership roles for over 20 years in multiple industries most recently a senior vice president in the healthcare industry. Tresha is the founder and publisher of HR C-Suite (www.hrcsuite.com). HR C-Suite is a game changer results-based HR strategy website. It is a first-of-it's-kind site that organizes HR strategy based on desired business result. She has developed a business philosophy of integrating human resources with business strategy, thus creating a hybrid HR leadership approach. This approach enables the leveraging human resources to achieve business results.
Latest posts by Tresha Moreland (see all)
Donate To Help Others
Donate to Doctors Without Borders
Check This Offer Out