Should You Take a Job That You Really Don't Want?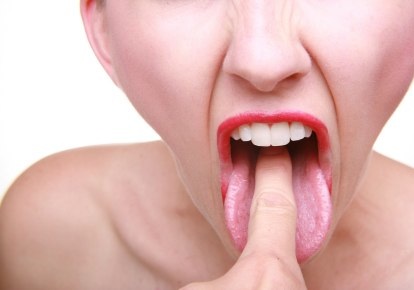 As employers expect America's top talent to be on the move this year, changing jobs en masse (all those business cards in the landfill), it might be hard not to catch the bug yourself.  You have your own career to take care of, while you're managing your company's talent trust and helping your employees plot out their professional development. If your current job begins to feel like an old shoe while you're helping other achieve their professional bright-and-shiny, dissatisfaction might set in.  So much so that any new job could look better than the one you're in now.
If you don't have a job now, that compulsion to leap at a new opportunity will be even more irresistible.  But what do you do with that deep-down-inside feeling that a particular job opportunity just isn't the right one for you?  Even though I'm not especially metaphysical myself, I've dismissed my intuition enough times (and come away thoroughly spanked) to know that that gut feeling needs to be respected.  Now, instead of just assuming that that rumbling feeling is just breakfast, the thing to do is sit down with that vague feeling of resistance and say to it, "okay, make your case."
Should you take a job you don't really want? The immediate answer might be, "uh, duh, no." But there are good reasons to at least consider taking on that opportunity – despite what your gut says:
You've been out of work for a long time now and this is a solid job offer:  You're in HR, you know the pressure to only hire people who are already employed.  If you've got a good solid offer on the table, even though you've been out of the workforce a long time, it could be your ticket back into the working world.
You really don't want your current job even more: Your current company is about to hit the headlines in a really bad way, besmirching your resume for like ever.  Your senior leadership makes no secret of holding employees in 1970s era contempt.  The cloud of shame that hangs over the HR department's reputation threatens to drag you down.
You hate your current job and this new opportunity offers you the chance to add another skill set or experience to your resume.  There are so many components to a successful HR resume, it's more like an erector set than a CV.  Depending on where you want to take your HR career, you will need certain kinds of experiences on your sheet to qualify for the next step.  This is an important consideration even if it means you would have to leave a big name company to work for an unknown, if that's your chance to get that skill under your belt.
Am I suggesting that you join the Great Career Migration and take any junk job that comes your way just for the sake of chasing after a new experience?  Nope. Just like I wouldn't recommend that you leap at a sparkly new offering just because it makes your current job look so dowdy in comparison.  Just be very sure that the job you so want to say no to isn't the threshold to a successful career path in disguise.
The following two tabs change content below.
Martha I. Finney is the author of The Truth About Getting the Best From People, and a consultant specializing in employee engagement. For a free consultation on how you can build a vacation-friendly workplace culture, email Martha at Martha@marthafinney.com.
Latest posts by Martha Finney (see all)
Donate To Help Others
Donate to Doctors Without Borders
Check This Offer Out