Top 10 Talent Management Mistakes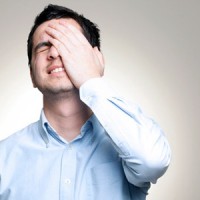 A deep recession with very slow recovery has ushered in an era of high pressure to do more with less in the workplace. Less resources, less staff, less supplies, less budget, less wages, less benefits and so on. But even with these realities there is still the need to deliver goods and services, take care of customers, drive revenue, reduce waste, and increase productivity. That means, even with limited resources workplaces must still find ways to engage the existing workforce in order to achieve objectives. Unless leaders focus on talent management strategies it is easy to make mistakes and lose good employees and negatively the impact bottomline.
10 talent management mistakes to avoid:
Assuming your employees won't leave. I find it comical sometimes to hear managers talk about employees being lucky to work where they work, all the while turnover increases or remains high. If anything those managers who assume employee won't leave or demean those who do leave, are only fooling themselves. If your good performers feel unappreciated or if the work environment is intolerable, they will find something else to do, recession or not.
Hiring the wrong candidates. The high unemployment rate sometimes will yield floods of applicants per one job opening. It can be tempting to short cut the screening process. But in doing so the risk of hiring the wrong candidate for the job increases. What is the bottom line to this mistake? Hiring the wrong employee is expensive from anywhere between two and three times the annual salary. It can be disruptive to the work environment. However, hiring the right employee has a return on investment in increased productivity and team morale.
Ignoring team issues or failing to resolve serious issues. As the saying goes, "Where there is smoke, there is fire." It is one thing to allow team members to solve problems on their own; it is quite another matter when you see people leaving or a litany of serious complaints coming forth. It is a savvy manager that knows how to determine minor from serious issues and when and how to properly intervene.
Underestimating the capability of team members. For team members who aspire to take on more responsibility, learn more, do more, accomplish more: there is nothing takes the wind out of peoples sails faster than feeling like they are put into a box where they are assumed to have limits. An example is assuming someone is "too green" and rushing in and plopping solutions on them without giving them the consideration that they may have ideas or thoughts of their own. Or another example is a control freak micromanager who refuses to empower employees in order for them to problem solve and create solutions for the organization.
Spending minimal time on development. Tight budgets makes training and development an easy target for cuts. However, investing time in people development initiatives is a method that fits well with Daniel Pink's book "Drive: the Surprising Truth About What Motivates Us." Learning how to become a master (mastery) of your craft is one of the drivers of motivation. Helping team members utilizing appropriate development methods earn trust and respect. Take a real close look at team member potential and determine a development plan for them. Putting someone on a project that requires them to stretch their thinking and capability could be just the ticket to a great development opportunity.
Modeling disrespect. You can give someone a title and an office, but unless they have followers they are not a leader. The truth is yelling, using foul language and creating an environment of intimidation may yield short-term results, but in the long-term will cause distrust, loss of productivity, and eventual turnover of employees. In an era where organizations need to gain traction on financial, customer service and quality initiatives it is critical to engage employees in objectives. This is achieved by creating an environment of trust, integrity and responsibility.
Confusing accountability with blame. It is one thing to hold people to agreed upon goals and objectives, it is quite another thing to blame them for things they have no control over. Throwing people under the bus instead of owning it is bad form. This type of management style spreads like wild fire, low morale, increasing turnover, and filling open positions becomes a reality.
Sacrificing quality.  Toyota and BP are prime examples of how poor quality decision can potentially destroy a company. In a time where cost cutting measures are necessary, short cutting quality can be a complete customer turn-off.
Minimal communication.  Another common mistake is to avoid communicating. Unless people's heads are in the sand, employees know the news is not always good. Communicate early and frequently especially during tough times. Communicating facts will help dispel misinformation and prevent needless worry.
Failing to recognize a job well done. The pressure of managing in a tougher economic climate makes it is easy for managers to primarily focus only on business issues and overlook what is going right. Even when being bombarded with reports indicating revenue losses, increases in expenses or regulatory pressures, it is critical to take the time and thank team members for a job well done. After all, employees are also feeling the strain of the recession with many possibly facing foreclosures, limits on credit and shrinking retirement accounts. A sincere thank you in the workplace goes a long way.
Leaders can avoid these mistakes and at minimal cost. The return on investment can be significant including increased productivity, healthy work environment, and satisfied employees and customers. What more can you ask for?
The following two tabs change content below.
Tresha D. Moreland, MBA, MS, FACHE, SPHR, SSBBP, founder of HR C-Suite, is an HR thought leader in Human Resource Strategic Management. She has held key human resource leadership roles for over 20 years in multiple industries most recently a senior vice president in the healthcare industry. Tresha is the founder and publisher of HR C-Suite (www.hrcsuite.com). HR C-Suite is a game changer results-based HR strategy website. It is a first-of-it's-kind site that organizes HR strategy based on desired business result. She has developed a business philosophy of integrating human resources with business strategy, thus creating a hybrid HR leadership approach. This approach enables the leveraging human resources to achieve business results.
Latest posts by Tresha Moreland (see all)
Donate To Help Others
Donate to Doctors Without Borders
Check This Offer Out