Expanding Beyond the Traditional Succession Plan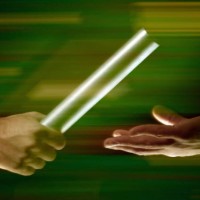 According to Deloitte's 2016 Board Practices report, 12% of boards across all market caps and various industries don't know who owns the succession planning responsibility. Considering 60% of senior executive respondents in a 2016 Bank Director survey believe their CEO is expected to retire in the next five years, this is concerning. If your bank has already started the succession planning process, you're on the right track. If not, you need to start as soon as possible. These four tactics discussed below will take your succession plan to the next level.
Leadership Development Strategy
First, you'll need to assess your current high-performing talent pipeline. It's never too early to start searching for your next senior executive. Ask yourself, are there internal candidates that would be a good fit for a leadership role? If you said yes, you'll need to create a plan for their leadership development. Ideally you'll want to spend the last few years before retirement cultivating this candidate. If the person you've chosen to take over a specific role isn't familiar with the duties, the transition will be much more difficult.
Historical Background
We document history in order to not repeat our mistakes right? The same can be said for a senior executive. We can all agree that no person and no company is without flaws. Keeping a record of these mistakes is really important. You should keep a record of your successes as well. Why is this needed in a succession plan? When someone new, especially if it's an external candidate, replaces your CEO, they need to know the important details of your company's history. Your new senior executive needs access to this information so past mistakes are not repeated.
Diversity Initiatives
Now more than ever we're starting to see more women and minorities placed in leadership roles. Does your succession plan take this into consideration? What are you doing to make sure your c-suite and board represent diversity? These are important questions to consider when you're forming a succession plan. When you're able to build a c-suite or board with diverse skills and demographics, your leadership team will be able to see the bigger picture when it comes to difficult decisions and will make better decisions.
Situational Judgment Assessments
How do you know when someone is ready to move into a leadership position? Situational judgment assessments are the best way to see if your candidate is prepared to handle certain situations. Develop mock leadership situations and add them in your succession plan. Then ask your potential successor to solve this potential issue. If they're able to take what they've learned in the leadership development stage and apply it to these situations in a calculated manner, you'll feel more confident in their capabilities.
Developing your succession plan should be an ongoing process. Starting with the points addressed above will help guide the process in a positive direction.
The following two tabs change content below.

Scott Petty is a native Texan with an extensive global search firm background with over 25 years of retained executive search experience. Petty is the managing director of Chartwell Partners' Financial Services practice and was recently named to Hunt Scanlon Media's Financial 50 list alongside his firm. To learn more about Chartwell Partners, visit the
site
. Connect with Scott Petty on LinkedIn.

Latest posts by Scott Petty (see all)
Donate To Help Others
Donate to Doctors Without Borders
Check This Offer Out