3 Pre-Employment Screening Tools Everyone Should Be Using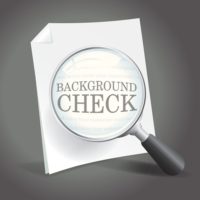 If you're responsible for recruiting and hiring employees, the safety of a business is on your shoulders. You want to trust your would-be hires, but in today's climate, not even the best HR professionals can be 100 percent right about their intuition.
If your business involves dealing with the public, handling large sums of money, and/or managing highly sensitive information, you need to be sure that your company's reputation is protected.
Conducting pre-employment screening services for employment will not only take the pressure off your shoulders, but will make everyone feel more safe and confident. Taking just a few simple steps investigating a person's past actions can make a huge difference in the way that your entire business views you---and most importantly, it will make everyone feel safer.
Why is Pre-Employment Screening Important?
Like it or not, people frequently lie on resumes and job applications, and it's important that you double-check to make sure everyone coming on board is who they say they are. Fortunately, there are many tools out there that can help to confirm their identity, their criminal history, and even details such as their credit scores and educational qualifications.
There are many facets to a background check, and as an employer or recruiter, you can choose which screens they would prefer to use in the context of a given business or industry. It is important to consider a background check to ensure compliance within your organization, as well as promote trust between your clients, staff and customers.
4 Reasons to do Pre-employment screening:
Protect company staff and information
Protect the reputation of your company brand
Save time by avoiding potential repercussions of legal situations
Facilitate a sense of trust between all team members
Ensure transparency
3 important facets of the pre-employment screening process include:
Identity/Social Security Verification
Part of the reason that many application processes are lengthy and complex in the first place is that organizations need to be able to confirm that the applicant is who they say they are. However, people occasionally will try to hide details of their past. Doing a background check will connect you to past names, their date of birth and old addresses.
You can conduct a screening that involves personal verification through an applicant's social security number. This may not lead directly to details about past problems, but it can reveal inconsistencies to do with their past that may act as "red flags."
Criminal Background Check
If you don't conduct a criminal background check, you are vulnerable to being accused of negligent hiring if an employee commits a crime. This type of court case can end up being extremely expensive.
A criminal records search will involve county, state, national and sometimes FBI searches. Beyond just covering your assets, you will also want to do undertake a criminal background check to ensure the safety of everyone in the workplace, as a means of protecting them from violence, theft, and fraud.
Credentials verification
People often lie about their educational and licensing qualifications and, especially in the case of industries that require specialty licensing, such as medical or safety fields, not having the proper certifications may not just cause harm, it can literally be life-threatening.
Beyond these types of worst case scenarios, the truth is that in today's digital world, it is much easier than ever to lie and manufacture information--including fake references and documents. There are many uncredited online institutions making fake diplomas.
Conducting a credentials verification will show you all kinds of details, from the type and dates of a degree, to grades, credits, and non-academic accomplishments. But beyond this, it is just good practice because it shows that the applicant is interested in providing accurate, honest information for you from the start.
Even if it's not so much a matter of checking exact credentials, these types of searches ensure that a potential employee is honest and clear about what they're putting on an application. Pre-employment screening is a crucial part of building a trustworthy, loyal team —not just for your company, but for the safety of everyone that the business touches.
The following two tabs change content below.
Latest posts by Emma Epps (see all)
Donate To Help Others
Donate to Doctors Without Borders
Check This Offer Out