Onboarding: Laying the Foundations for Long-Term Employee Engagement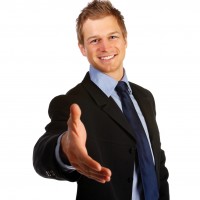 Onboarding is a process often overlooked by organizations. "Here's your desk, computer, phone, filing cabinet and a stack of emails to get started on" is unfortunately as far as the onboarding process goes in many workplaces.
Busy managers end up throwing new hires in at the deep end, leaving them with unanswered questions and a poor first impression of their new employer. Not only does this fail to make new employees feel welcome, but it also slows down productivity and has an adverse effect on employee engagement.
Creating a strong onboarding experience that sets the stage for long-term employee engagement requires a combination of critical, compliance-driven processes with more strategic onboarding activities that connect, inform and empower new hires.
Here are five steps organizations can take to build an effective onboarding process that engages employees:
Personalize the Onboarding Process
In order to really make a new employee feel welcome, organizations should plan an onboarding process which is tailored to each individual. Provide the new employee with new hire forms that they can complete in advance of their first day in the job so there's less paperwork to do on the day. Set aside a small amount of time on their first day to introduce them to the team who they will be working with. If you can, organize a morning coffee break or lunch so they can get to know the whole team.
Provide a Handbook or Online Portal
Provide a handbook or online portal with information on company values, photos and profiles identifying who everyone is and their role within the company, a description of the new employee's own job role and a series of tasks that they will be responsible for completing. This will help the new employee to understand how their new role fits into the company and will provide a good reference point for them anytime when they are unsure about something.
Assign a Mentor
Mentoring new employees is an excellent way to drive employee engagement. A mentor or coach will show new recruits the ropes and will be the go-to person for any questions. Look for a team member who shares similar interests with the new employee, as this will make the process of adjusting to a new company culture much smoother and ensure that the employee feels comfortable asking questions.
Track Employee Progress
Keep track of employee progress and manage their performance from the very beginning. Set clear performance expectations from the onset and create personal development plans for new employees that involve setting near-term goals and include relevant training for the specific job role. This will ensure that everyone is singing from the same song sheet and make sure that new hires are engaged with the work process.  Ensure that the early establishment of targets links to the successful completion of their probation period as well, as it will save a lot of guesswork at the end of the probation period!
Check In Regularly
The onboarding process doesn't stop after day one. It takes time for a new employee to acclimatize to a new working environment, so make sure to check in with them regularly to see how they are progressing and if they have any problems. In the first week, be sure to briefly check in a couple of times each day. After that, set a time for regular, informal check-in meetings each week or each month.
From small businesses to large enterprises, a well-structured and personalized onboarding process will ensure that new employees have the best possible start in their new job. Laying strong foundations during the onboarding process means that it will be easier to build employee engagement long-term, as well as improving productivity and employee retention.
The following two tabs change content below.
Marc Bishop
and
Sharon Crooks
are co-authors of
HR for Small Business for Dummies
, an invaluable HR handbook for small business owners. Marc is Managing Director of PlusHR and is a leading reward and performance management specialist. Sharon is an HR Consultant who is an expert in training business people and leaders to communicate effectively with their employees.
Latest posts by Marc Bishop and Sharon Crooks (see all)
Donate To Help Others
Donate to Doctors Without Borders
Check This Offer Out