What Makes a Modern Leader? 10 Qualities to Master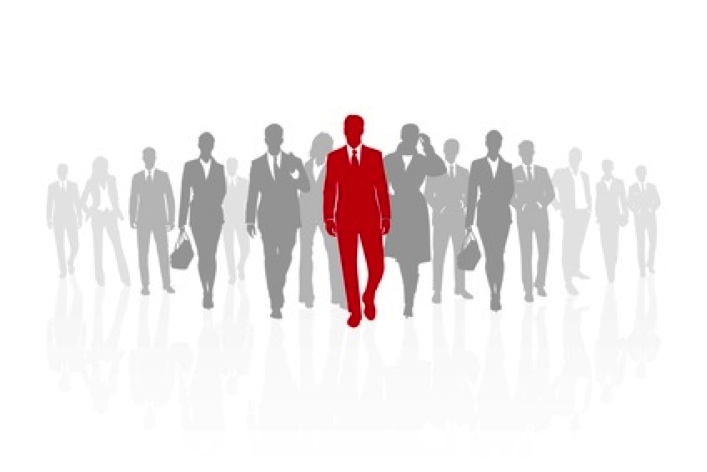 "If your actions inspire others to dream more, learn more, do more and become more, you are a leader." – John Quincy Adams
Traditional ideas of leadership were colored with dictation, power and self-promotion. But, in this quote, America's 6th President spoke outside of his time and hit on what would become the basis of successful leadership in modern generations. Adams noted the lack of 'I' in 'leader' and understood the importance of leadership for the benefit and betterment of a larger group.
And this is the idea that has carried forward to our time, morphing the definition of 'leadership' as we once knew it. Now the term goes hand-in-hand with 'mentoring', 'motivation', 'development' and, most importantly, 'team'. A team will fail without a leader and a leader will fail without a team. The modern leader doesn't stand apart from their team, they stand with them.
In this article we look at 10 qualities of the modern leader and how leadership plays an integral role in growing a business via its workforce.
1. Honesty
Every King, Queen, President, Director and Manager has or will face the difficult job of building trust in their leadership. And trust doesn't come before honesty. Quality leaders make truthful, ethical behavior a priority and in turn, they do not only gain the respect of their team but their team follows in suit. The result is a healthy, co-operative work atmosphere with the leader and the team 'on the same page.'
2. Delegation
Delegation isn't just about passing a job off to another. It's about understanding the skills of each team member. When a leader delegates a task it should be to the right person and with full trust in the individual. Great leadership capitalizes on the strengths of the team to deliver strong results for the business.
3. Communication
Your goals may be clear in your mind but are they clear to your team? Strong leadership focuses on communicating clearly, consistently and effectively, gauging the responses of others and making improvements as a result. And what's more, strong leadership goes hand-in-hand with passion. If you cannot relate your vision to your team then you're risking ambiguity around the shared goal. It's also vitally important that leaders express a 'my door is always open' attitude. Make yourself available to discuss issues with staff – if they can depend on you then they'll be dependable.
4. Light Atmosphere
Even if your latest marketing strategy has gone down the pan, your website has crashed or you've lost that major client, it's important that you don't leak a negative attitude to your team. In these circumstances, a strong leader will put the stress aside and build the morale of their team to maintain productivity. Positive energy and a sense of humor helps a team find their way through challenges. When great leadership is at work, the work environment won't turn sour no matter what the circumstances.
5. Confidence
A leader cannot possess leadership skills without confidence. And although there may be days where things aren't going to plan and you aren't feeling too bright about your latest ideas, your team shouldn't be affected. A great leader knows how to keep a 'cool-head' in challenging situations and will keep firing out the team morale. Remember that setbacks are a natural cog in achieving the larger goal. If you're calm and confident then your team will feel the same and will power-through with productivity.
6. Commitment
Strong leaders lead by example. There's no better motivation in a work environment than seeing a boss putting the hours in to show that hard work is being done on every level. Prove your commitment to your team and you will not only earn their respect but you will instill a positive work vibe at your business. Commitment is also important in other instances. If you have promised your team a party or a late finish, keep your word. Maintain your fair reputation for your team to treat you in fairness.
7. Positive
Keep up the positive vibes at your workplace by going the extra mile to make things happen. Boost energy levels with snacks,  or coffee and introduce monthly events or chats to stay in touch with your team's personalities. The mood in your office should take a fine balance between productivity and playfulness. If your team are happy and upbeat then they won't mind staying the extra hour to finish that project.
8. Creativity
The right decision won't always stare leaders in the face. Indeed, leaders might often need to deviate from their plans to find a more suitable solution. In this case, your creativity is vital. If your team look to you for guidance then they're expecting you to think outside the box. Turning back to your team for guidance might even be the best option. Remember, a problem shared is a problem halved. Involving your team in your decisions isn't a sign of weakness but a sign of belief in your workforce.
9. Intuition
There is no secret or roadmap to the future of your business or indeed, the future of your leadership. You must use your initiative to move your business forward through uncertain times. And when something unexpected happens, your team will rely on you to guide them through the scenario. The tough decisions are your responsibility – put on a brave face and follow your instincts.
10. Inspire
A team cannot grow in strength without the inspiration of their leader. You should make your team feel successful no matter what challenges face them and ensure they feel invested in the accomplishments of the business. Acknowledge the work of each of your team members and keep their spirits up. Inspiration is at the core of excellent leadership.
The following two tabs change content below.
This article was written by Hannah Richards, an associate of the 20Twenty Leadership and Management training programme: www.leadershipmanagementtraining.org.uk/. The training programme is run by Cardiff Metropolitan University and aims to provide practical, people-orientated management skills to help business leaders deliver profitable growth.
Latest posts by Hannah Richards (see all)
Donate To Help Others
Donate to Doctors Without Borders
Check This Offer Out