HR Strategies to Increase Employee Productivity in an Organization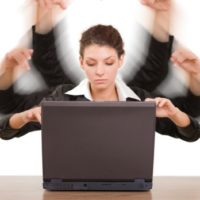 There are indeed a lot of things that result in the success of every business. The productivity of employees plays a huge role in deciding the success of a company and the companies should make sure that they make available every opportunity for the employees to enhance their productivity at work. Employee productivity is very important for a business to become successful in the field. There are some effective means available to every business to improve employee productivity. Effective HR strategies can help a business to increase employee productivity by a long way because an effective HR strategy has an apparent and focused tactic.
The HR department has a lot of roles and responsibilities to carry out in a company. HR manager and department in an organization are responsible to recruit top talent and maintain present employees contented. Hr department can make their employees happy through benefit plans, training and the making of an enjoyable work environment. Human resource department is required to look for and hire employees and train them. They have got to aid with conflict resolution, and organize the overall functioning of a company. HR department work with workers, sort out their issues and present their needs with managers. A perfect HR strategy is essential for doing all these things efficiently.
Human resource strategy is aimed at fulfilling the company's on the whole goals, mission, as well as accomplishing future goals of the company. Here are some effective HR strategies to increase employee productivity in an organization:
Plans That Builds Commitment
In order to improve employee productivity, it is important for the HR managers to come up with great plans that help them to build commitment amid employees. A committed workforce can do wonders to an organization and therefore, the company as well as its HR depart should try to enhance its employees commitments by preparing an effective plan. A strategic plan increases the chances of a business in building commitment among employees. If the plans prepared by the HR managers are clear, easy to understand and well communicated, employees will be more motivated. Plan helps the employees to understand their role, jobs and responsibilities that they need to do in their every day work.
Make Employees Comfortable
Enhancing employee productivity should be a decisive factor of any successful business tactic. Every company should get the most from their employees and by making their employees comfortable, all companies can obtain the most from their employees. Making employees comfortable helps the company to achieve their brand's goals and grow to heights as an organization. An expert and clever HR manager knows how to make employees comfortable and happy in their work. Companies and HR departments should try to provide employee benefits plans, deserved promotions, allowances, gifts, employee appraisal, excellent working environment, etc to make their staff at ease.
Keep Employees Happy and Contented
Another important HR strategy to improve employees' productivity at work is keeping employees happy and content. Remember that happy and satisfied employees are a great asset to any organization. Happy and pleased workers will be committed to their work. They will also complete their everyday tasks before deadline as well as in perfect quality. The actions and plans that every HR manager try to bring in an organization should help the employees to be happy in their work satisfied with the overall working environment and also ensure harmony between employers and employees. Happy and satisfied employees will remain focused in their work and contribute greatly to the execution of company's mission.
Employee Appraisal
Employee appraisal is another vital HR strategy to develop employees' productivity at work. Increasing workers productivity is one of the most significant objectives in all kinds of business. However, it is a thing rarely acknowledged by HR professionals. The best parts of HR professionals admit that their job consists of setting up policy, procedures, and programs to organize people management. But only a few HR managers try to implement employee appraisal programs to boost employee output. Appraisal programs will indeed help the employees to become more focused in their work, committed in their daily tasks and contribute vastly to the success of company goals.
Keep the Company's Goals and Objectives in Mind
Effective HR strategies to develop employees' productivity at work keep the company's goals and objectives in mind. HR professional will become failure if they don't keep in mind company objectives and goals when they look for planning to enhance employee productivity. An HR strategy should make all the efforts to reply the question: where the company aims to be over the next three to five years and what are the potentials that their company has to have to carry out its goals, missions and objectives. Without a doubt, keeping the company's missions, objectives and goals in mind will let the HR managers to come up with HR strategies that concentrate on connecting employees with the goals, objectives and missions.
Plan Incentive Programs
Another effective HR strategy to improve employees' productivity at work is planning incentive programs. When businesses aim to build up employee productivity, a lot of stress is put on HR managers because they are the actual pillars who can come up with effective methods to improve workers productivity. HR managers can plan and try to implement incentive programs for improving workers productivity at work. Executing finest incentive programs can assist businesses to meet and increase required workers productivity goals. Incentive programs are well known tools that let employees to have a clear goal in their job and get deserved rewards for the work that they do.   Incentive programs will help the employers to be focused, enthusiastic and work really hard to achieve goals that are already set, etc.
The managing of the employee productivity is not an easy thing and it is a challenge that can help Human Resources managers to think differently and come up with strategies to boost employee performance. An intelligent HR manager will always locate a way forward to improve employees' productivity at work.
The following two tabs change content below.
Tresha D. Moreland, MBA, MS, FACHE, SPHR, SSBBP, founder of HR C-Suite, is an HR thought leader in Human Resource Strategic Management. She has held key human resource leadership roles for over 20 years in multiple industries most recently a senior vice president in the healthcare industry. Tresha is the founder and publisher of HR C-Suite (www.hrcsuite.com). HR C-Suite is a game changer results-based HR strategy website. It is a first-of-it's-kind site that organizes HR strategy based on desired business result. She has developed a business philosophy of integrating human resources with business strategy, thus creating a hybrid HR leadership approach. This approach enables the leveraging human resources to achieve business results.
Latest posts by Tresha Moreland (see all)
Donate To Help Others
Donate to Doctors Without Borders
Check This Offer Out