The Hazy World of HR Data Analytics And Data-Driven Decisions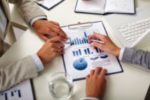 There's no doubt that data-driven Human Resource Management has gained immense popularity in recent years. Certainly if measured by column inches in industry publications!
Data analytics can offer insights that companies need, but Human Resources leaders should take care to balance their thought process. If HR takes a micro-level view on every issue, then they are in danger of missing the big picture. On the other hand, if they are narrow-minded, the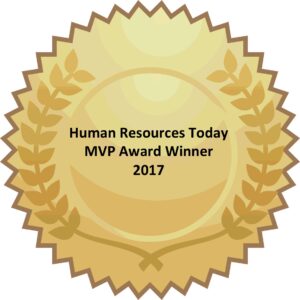 opportunity to gain useful insights is lost. Ultimately, if HR focuses on the wrong data points or ignores them altogether, then their company won't see the potential of data analytics at all.
In any case, is there any real point to HR Data Analytics? There seems to be so much potential, but will it ultimately increase organizational effectiveness or help a company produce a better return on investment?
The Case For
In companies of any size, making bad decisions on hiring, training or compensation can come with huge downsides. HR teams have an important role to play in, planning and meeting organizational goals, and in theory, HR analytics allows them to do this more effectively! For example, data analytics can help:
Improve an organization's productivity through employee performance-related decisions
Identify top talent through employee training and development
Identify main reasons for employee turnover
HR analytics correlates people data and business data and establishes a connection between them. In this way, managers, HR teams and anyone involved at the leadership level can better understand meaningful data patterns and in turn, support better decision making around those processes.
The Case Against
Workplace insights, gained through data analytics, can offer essential information to a business. However, this only applies if HR is able to use the right analytics in the right way. Otherwise, all you are left with is a waste of time, effort and, often, money. Not the recipe to inspire companies to continue an investment in data analytics!
Here in lies the problem. The skills required in order for HR to plan, strategize, execute and visualize an HR data analytics plan are not commonplace. A certain amount of technical ability and being able to handle fundamental analysis is almost a pre-requisite. Many HR teams still err on the side of soft skills, and the people management side of the profession. Nothing wrong with that. However, to capture the opportunities in HR Data Analytics, more technical rigor is required. If as a business, you don't have the skills necessary in order to make the most of HR Data Analytics, should you be concerned about this? I think that depends on your time horizon and belief in the upside of data analytics. In the short term, you might find that swerving an investment of time and money in data analytics to be the best course of action. However, if in the end, HR data analytics is going to be an intrinsic part of any winning business, then it's best not to kick the can down the road.
The Future of the Workplace
Such discussions about modifications to HR operations are especially important given the changing nature of the workplace. Today's work environment is becoming project-based, mixing full-time, salaried employees and "gig economy" freelancers. In an ideal scenario, HR can optimize a business by using data analytics to build ad hoc teams based on individual skills, talents, and strengths. They can also use data analytics to make sure these different types of workers are compensated in the most efficient way – to maximize performance.
Straight To The Top
Such changing trends mean that concerns about data analytics are certainly not isolated to the HR function. Over the past 10 years, the role of the C-suite has been redefined when it comes to data overall. Indeed, it would be fair to say that many executives recognize big data and predictive analytics as the next opportunity to build competitive advantage. Hence, the trend of Data Scientists becoming part of the DNA of all parts of an enterprise.
This actually makes it more important than ever for HR teams to adapt their approach to data analytics. In doing so, it's much easier for HR teams to stay relevant to the 'business'.
A Changing Approach to Data Analytics
There are few approaches which HR teams might want to think about when looking at HR data analytics;
Admit to not knowing. Bring in data scientists to help innovate, automate and structure existing and new data sources.
Increase analytical DNA.Cross-pollinate the HR team with analytical talent from functions such as finance or business operations and challenge the team to know their data and come up with new ways to capture and analyze data.
Foster a data-driven culture. Encourage employees at all levels of the organization – not just HR departments - to think bigger about the possibilities of data analytics.
Data analytics can be profitable. Perhaps, highly profitable. It would be an oversight for any business to ignore the potential upside presented.
By being realistic about the skills needed within the HR department and wider organization in order to adopt a data-driven approach, companies can set themselves up well for the future, as technology, data and innovation start to permeate enterprises in ever more ways.
The following two tabs change content below.
Richard is co-founder of
Jobable
, Asia's data-driven career platform. With more than 10 years of experience in the recruitment industry in Europe and Asia, he has acted as a trusted advisor to global investment banks and asset managers. Asiamoney Magazine has recognised him as one of the top headhunters in the Asia-ex Japan region. He is a known figure within the HR technology space, making regular appearances at industry round tables and entrepreneurship events. His blogs and whitepapers have been featured in global HR publications. He holds a Masters Degree in Law from the University of Cambridge.
Latest posts by Richard Hanson (see all)
Donate To Help Others
Donate to Doctors Without Borders
Check This Offer Out