What Your Competitors Can Teach You About Hiring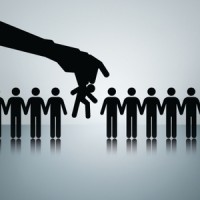 It's a new year, with new advances in technology, workplace expectations and competitive talent fields. In order to be the best, you need to have the freedom to hire the best team. You simply cannot do that effectively if your competitors are snatching the top talent right from under your nose.
To find and attract talent for their company, many hiring managers and recruiters are changing their approach. Technology has allowed companies to spread the word about their openings, offer insight into their working environment, find hidden talent and more. So what kinds of recruitment tips should you steal from your competitors?
Be Creative When Searching for Talent
First, look at every single resume you are sent — even the ones that are sent to you when you don't have an opening. This will help you know the current talent pool that is attracted to your company. However, don't stop with the paper resumes; LinkedIn is a professional network where many companies and talent recruiters are looking for potential candidates. Talented employees on LinkedIn might not be actively searching for a new job, but that doesn't mean they wouldn't take the bait if it is offered. Reach out to any interesting candidates to let them know you would like to consider them for the position or for future openings.
Offer Simple Online Application Forms
You don't want to dissuade talent because you are hard to find or make them go through a tedious and painful process. Application forms can be built by hiring managers and help screen talent with mandatory questions. With the proper tools, such as an Applicant Tracking System (ATS), candidates can seamlessly provide their information online. An ATS will not only reduce paper waste and in-house storage, but it also provides an efficient way of filtering, sorting, and ranking candidates to quickly find the best fits.
Focus on Convenience
A lot of time can be wasted for both applicants and the hiring team during the application process. Providing asynchronous interview options during the early stages allows applicants to complete the steps at their convenience. Hiring teams can also review the asynchronous interviews at their convenience and determine if more time should be invested by both parties. Systems that can automate interview scheduling or even reference checks can also be used to eliminate the time that candidates and hiring teams waste on unnecessary things such as playing phone tag.
Utilize Video Technology
During the recruiting process, it is important to know how potential talent chooses to present themselves. A video chat interview is instrumental in going a step further than the phone interview to help screen candidates who might not be taking the job seriously enough to dress professionally or interview in a smart atmosphere. Video interviews are incredibly effective for companies that need to potentially hire talent in another city or state. This can help both parties catch a poor fit in a fraction of the time it would take to realize over the phone. Plus, since this is more of a new platform for most employers to integrate into their hiring process, it might put you one step ahead of competitors.
Make the Process Enjoyable
If your competitors have taught you anything, it is that your head could easily be on the chopping block as well. The candidate is interviewing for the spot, but you are interviewing to be his or her final choice. LinkedIn found that 83 percent of professionals reported a negative interview experience would change their mind about how they view the company they are considering. Yet 87 percent also said that a positive experience could cause them to lean the other way. Interviewing is a make or break for finding top candidates who are willing to accept your job offer — so it is important to know you are doing it better than your competitors.
It is much easier to find the team right for your company when you have a creative, effective and enjoyable talent discovery process. Establish the kind of presence that makes your company the top choice for candidates entering the job market and watch your competitors closely to see how they adapt.
The following two tabs change content below.
Kyle Mahon is a Project Manager at
VidCruiter
. With a background in psychology and marketing, he offers a unique perspective on the impact of HR technology, video interviewing, and other industry trends.
Latest posts by Kyle Mahon (see all)
Donate To Help Others
Donate to Doctors Without Borders
Check This Offer Out