HR Tips: Ways to Engage Employees on a Tight Budget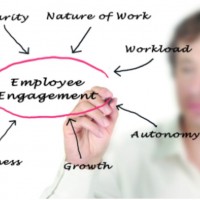 Companies, who have gone a long way into stride a positive footprint in the future as well as the success for the
present, will understand the importance of employees. The value and worth that dedicated as well as loyal employees have to the company is just priceless. It will be a surprise to know that loyal employees can save millions in turnover costs if they stick to their work and are productive even on average days. This is why ensuring they are retained and motivated is extremely important and a crucial part of both the HR department and management's job.
When it comes to retention and loyalty, it is usually seen that with the passage of time the idea of retention is becoming extremely difficult because of the increased competition and tough environment to work on. This is why employers are recognized new ways of improvisation in order to motivate employees and also work on their retention. Flexibility, communications and job satisfaction are the three major formulas for any kind of improvised strategy to both retain an employee as well as to motivate them. Today's blog is going to talk about several ways an HR department of the company can engage employees right from the onset and work on their retention or motivation.
Leading by example
Employees are like a problem child, they follow what they see. So if they do not see the company doing exactly what it talks about, then even they will not be bothered. So leading by example is one of the key elements in ensuring your employees are engaged and retained. Leading by example can be very simple like coming to work early on time to most advance like being the one who likes initiatives and steps to improve things at the workplace, this can be the way you do routine work or taking up a new project for the company.
Senior management should not be excluded
At a lot of workplaces senior management is always considered above the law with whatever they do. This creates a disconnection between the junior and middle management as they are always governed by policies that have serious loopholes in it. This is where HR can ensure that regardless of the position, everyone should fall under the strict corporate and governing policy of the organization. In fact, it is also the job of the senior management to be able to present their best attitude and create a strong connect with employees working directly under them.
Let the employees be in the limelight
When you take a back seat and let the employees take all the limelight, they feel more liberated and confident. This is one of the best ways to retain employees and also engage them. Most of the organizations do not follow such practice and it can give you a competitive advantage.
Training programs
Last, but not the least, ensuring healthy and productive training programs inside and outside the office is an important element when planning the retention and engagement mechanisms for your employees.
The following two tabs change content below.
Christine Whitlock is the author of this blog post. Christine works as an HR officer at a firm in America and she likes to post blogs for the site
I Need an Essay
. Her blogs are largely appreciated by the online community.
Latest posts by Christine Whitlock (see all)
Donate To Help Others
Donate to Doctors Without Borders
Check This Offer Out