Workplace Conflict: Office 'Star' Makes Demands
Question: One of my most talented yet most temperamental employees, "Sandra," handed me her resignation this morning. Since Sandra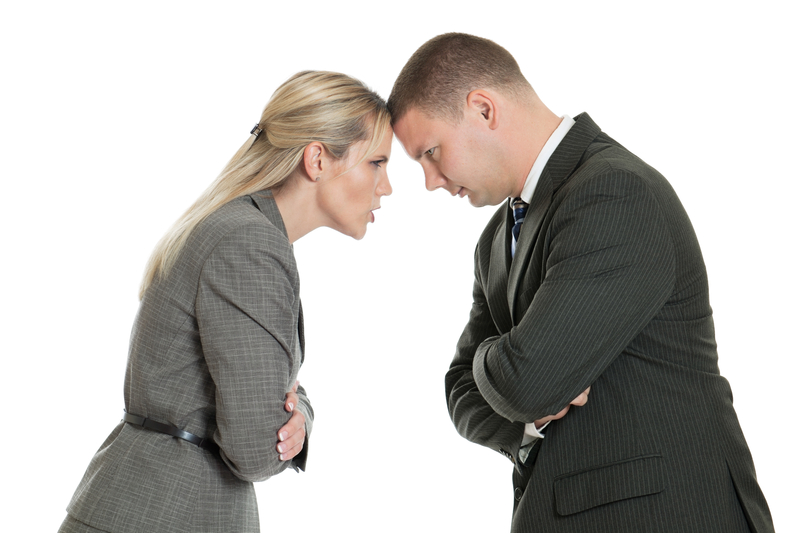 recently finalized an innovative internet marketing scheme that has the potential to make a tremendous amount of money for our company, this totally blindsided me.
I did what any manager would do and asked her, "OK, what will it take to keep you?" I expected her to say, "Give me a raise." Instead she responded, "Fire 'Heidi.' "
The truth is, I've wanted to fire Heidi for years. She's run off more good employees than I can count. Unfortunately, I'm stuck with her.
When I bought the company from Heidi's father five years ago he made me promise Heidi would always have a place in the business. Heidi felt the company should have been hers, and when her father sold me the company instead of working another 10 years until Heidi could take over, she showed her resentment in dozens of small ways.
Heidi and Sandra have clashed for the last six months and Sandra isn't without blame. She's openly snotty to Heidi and one-ups everyone else every chance she gets. Sandra's a star, not a team player. As an example, she created her Internet marketing plan without involving anyone else, not even her sales manager, and he's still steaming about that. Still, her talent makes her invaluable. I really want to keep Sandra. What do I do?
Answer: First, unless Sandra gives you the assurance she enjoys her job and working for you and would stay if Heidi left, rethink keeping her. Most companies that offer employees raises or other concessions to fend off resignations only delay the inevitable.
Further, Sandra may ultimately drive off as many employees as Heidi, particularly if you knuckle under and fire another employee based on her wishes. What if next month she suggests you fire her sales manager and promote her, given her talent? Which of your employees might read the writing on the wall when Sandra brags she got rid of Heidi and realize if they cross her they might as well look for new opportunities?
Before taking any action to keep Sandra, you need to consider if she can learn to work as an outstanding player on a team rather than as a stand-alone one-upper. You may also want to consider how you can improve the relationship between Sandra and her "steaming" sales manager so she involves him in her next brainstorm. Most important, does keeping a star who's already tendered her resignation make your company stronger or weaker?
Next, you don't do Heidi any favors by keeping her employed. Although she considers the company "hers," it isn't. What serves her better, letting her stay in a company that reminds her constantly she feels gypped, or offering her a cash settlement to leave? Have you considered letting her father know you've honored your promise yet wonder if it's truly in Heidi's best interest? If you decide to retain Heidi, can you change her resentment level or at least modify how she shows it?
You also need to take a hard look at yourself as manager. You've let Heidi run off employees and Sandra play one-upper. Do you so accommodate to others that you let problem employees rule the roost and continually erode your company's strength? If Sandra's resignation blindsided you, you need to look at why -- does Sandra fly under the radar or do you not stay tuned in to how your most talented employees feel about their jobs?
Finally, if you want to keep Sandra and agree that Heidi seems both a thorn in her side and a problem for others, have a frank talk with Heidi's father and then Heidi. Heidi's father extracted your promise because he wanted the best for Heidi -- and that may mean moving on from your company with a healthy severance.
The following two tabs change content below.
Lynne Curry, Ph.D., SPHR and owner of the Alaska-based management consulting firm, The Growth Company Inc. consults with companies and individuals to create real solutions to real workplace challenges. Their services include HR On-call (a-la-carte HR), investigations, mediation, management/employee training, executive coaching, 360/employee reviews and organizational strategy services. You can reach Lynne @ www.thegrowthcompany.com, via her workplace 911/411 blog, www.workplacecoachblog.com or @lynnecurry10 on twitter.
Latest posts by Lynne Curry, Ph.d., SPHR (see all)
Donate To Help Others
Donate to Doctors Without Borders
Check This Offer Out