Corporate Relocation Failure: Factors that Influence Success Rate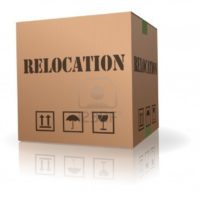 Every year, an average of over $300,000 is spent per global brand on overseas employee relocation. This exceptionally high figure brings to light the importance of international internal mobility. Businesses see value in sending an already established employee abroad to head up management or fill a crucial position, rather than sourcing candidates locally.
It makes sense, of course. Why risk hiring an unproven employee — and invest money in the acquisition and training of said employee — when you've already got somebody perfect for the job within your ranks? Yet, even with such confidence, it has been discovered that 40% of international work assignments are judged to be failures, wasting $120,000 of company money per year.
Failure of overseas assignments is not a new concept. Dating back to when global mobility rose to prominence in the 1960s, success rates in the decades since have been largely identical. Taking the time to assess the primary problems behind corporate relocation, and learn from the mistakes of the past, can result in a much higher chance of an overseas assignment being a success. But what are the common factors associated with the staggeringly high 40% failure rate?
Language Barriers
Studies have shown a huge disparity between the value of foreign language skills in international work, and their perceived worth for businesses operating international assignments. While 87% of global HR recruiters believe they are an essential skill for success, only 18% of businesses provide anything in the way of prior training.
Having strong language skills enables good communication, which is the backbone of so many job roles. An inability to communicate properly is undoubtedly going to cause issues for international assignees, which gives cause for early repatriation. It is essential that employees be provided with language training pre-move, in order to prevent these barriers affecting them in their subsequent work.
Cultural Ignorance
Following language barriers, the second most prominent issue identified by global HRs concerned culture. Nearly half of all those involved in a study by business management authority CEMS stated that an inability to adapt to foreign culture was a major barrier involved in international work. The argument comes with good reasoning behind it. Work cultures around the world are incredibly diverse, with different countries — and even cities within those countries — putting an emphasis on specific practices and customs. Without knowledge of business or local culture, it can be all too easy to offend, confuse or misinterpret.
If you can't successfully operate within a foreign culture, you cannot succeed in your position. Cultural understanding is something that is often picked up over time, but in a working environment, time is not a luxury many have. To avoid cultural differences becoming an issue, HRs should ensure their prospective assignees are provided with a comprehensive education on what to expect and how to act. There are three avenues of education you can and should explore:
Travel — Send the assignee on a trip to the location prior to their move, so they can adjust in their own time
Meet — Set up meetings with locals, overseas colleagues and clients to have them discuss and explain their culture, etiquette and what it's like to work in the chosen location
Materials — Provide educational materials, such as articles, books and video resources, that explain the culture
Family Ties
It's a commonly accepted ideology that modern people tend to prioritise work over family. But, if the state of international assignments are to be believed, this statement simply isn't true. Up to 70% of all failed overseas work projects can be put down to one thing: family.
The reason? An inability to adapt and settle in. If a family is unsettled or unhappy in their situation, an assignee is much more likely to give up on their role and repatriate. With unhappy families posing such a threat to international assignments, HRs should be focusing on reducing the potential for disaster.
Support can be offered for personal aspects of a move. Problems can vary, from being unable to find the right place to live or access good schools, to feeling homesick, isolated and detached from the community. Either through self-management, or the use of third-party relocation services, HR should invest resources in making sure the family of their assignee is content; addressing any issues that may jeopardise the move.
The following two tabs change content below.
Through his work with
Gerson Relocation
, Mark Costa-Rising has amassed over 30 years of experience in the corporate relocation industry. He's keenly aware of what it takes to succeed working abroad, and what leads to failed assignments.
Latest posts by Mark Costa-Rising (see all)
Donate To Help Others
Donate to Doctors Without Borders
Check This Offer Out