Employers: Four Critical Reasons to Conduct Background Checks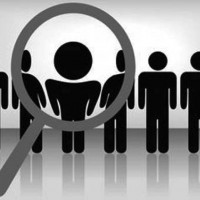 Life is dangerous, and we do our best to avoid senseless risks. We avoid crossing bad neighborhoods, we insure our health and property, and we try to eat healthily. When considering risks, however, many forget that one of the most important factors impacting our well-being is the people we interact with.
A bad employee can not only ruin the reputation or the financial stability of a company, but can also put at risk the health and even the life of his co-workers. Most institutions and corporations are well aware of that fact and their HR departments do thorough background check to all prospective applicants for a job. However, owners of small companies often rely solely on their "guts" and think that their intuition in evaluating a candidate is enough. Is it so really?
Financial specialists always advise when making an investment decision to carefully calculate risks against costs. This simple truth is valid in all everyday situations as well. Consider: Is it worth it to risk your life and well-being in order to save up the relatively modest cost of a professional background check service? 
When trusting your guts may prove costly
However, there are not only prospective applicants and business associates that you may want to check. What about your date, a tenant, or a roommate? In all situations when your well-being is dependent on a person you do not know well enough, it might be wise to consider background check service. It may prove crucial to have the criminal arrest records, as well as commercial and financial records of your future employee, partner or business associate.
It may sound absurd, but there are cases when a spouse may discover financial debts of a partner years after the marriage. Love is priceless, but trust is a precious coin – it is best to be careful where you invest it.
Background check services can be also used to find a person you haven't contacted in a long time, whether a relative or a friend you lost track of. 
There is no such thing as a free lunch
Of course, there are managers of small companies who are forced to keep careful track of every dollar spent. It is so easy to forget that frugality sometimes proves to be a shortcut to misery. There is an English proverb that says "I am not rich enough to afford buying cheap things."
When your security is at risk, you should be more careful than always. Yes, there are free online background check services. However, when investigating a future employee, business associate, tenant or a partner, having incomplete or outdated information may be prove to be even more dangerous than having no information at all, because you're been misled to invest your trust in a person on the basis of incorrect records.
Check the checkers
But how to know which background service to chose? There are thousands companies who claim to be reliable, but can we really be sure that the information they provide is accurate?
Schools, hospitals, financial institutions, airports, arm dealers often use the services of government agencies for a nominal fee. However, the background checks can also be administered by private companies.
To find the company that best suits your specific needs you will have to first conduct an online search and browse the web-pages that seem most promising. The second step is to ask for referrals, until you narrow down your selection to three to four top choices.
Then it's time to consider a few crucial questions, and the first, for most people and organizations, is the price. However, do not let price be the leading factor when making a choice. A few dollars saved may lead you to take serious risks and losses in the future. Quality background screening is not cheap, but is affordable and well worth the costs.
Secondly, beware when something sounds too good to be true. There are background check companies that will promise to finish the job for a day. Be suspicious at any deadline given. Screening firms depend on courts control access to the public records which dictates how and when these records are disclosed to the public. Screening firms are not in control of this process. In addition, nationwide criminal-records search simply does not exist. To get a real job done, the background check company must get in the real word, as there are always gaps in the digital records.
Experts explain that even in California, which is one of the states where it's easier to get the information, there are 58 counties and only about 15 are all online. The employees of the screening firm may be forced go to every county the person lived and check the courts in person.
And lastly, when choosing background check service it is best to find a company that has experience on similar cases, which guarantees knowledge of your industry and relevant compliance issues.
The following two tabs change content below.
Pamela Barie is a blogger for online background check company
CheckThem.com
. With a strong focus on delivering accurate, in-depth information, they rely on cutting-edge systems and more than a dozen database sources.
Latest posts by Pamela Barie (see all)
Donate To Help Others
Donate to Doctors Without Borders
Check This Offer Out