Year in Review: 2016 Top Thought Articles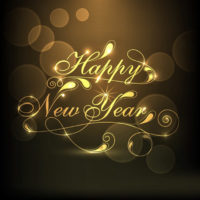 Before we head in to the New Year we've taken a look at this last year to see what thought articles you, our readers, visited the most.
Enjoy a look back on our top 10 articles for 2016.
Importance of Human Resource Planning in Organizational Success by Sampurna Majunder
What Makes a Modern Leader? 10 Qualities to Master by Hannah Richards
The 10 Key Components: Effective HR workplace Investigation by Rosanna Nadeau, SPHR
HR Budget: Tips from Finance by Uzi Dawson
What Does Productivity Mean to You? by Tresha Moreland, SPHR, SSBBP
Shared Service Implementation: 10 Keys for Success by Tresha Moreland, SPHR, SSBBP
Myth Busting in HR: Math Matters by Tresha Moreland, SPHR, SSBBP
Winning At All Costs: Unemployment Claims by R.C. Williams, JD
Discipline or Talent? Which is More Important? By Jim Bouchard
11 Tips for Conflict Resolution in the Workplace for Managers by Kate Simmons
We thank our readers and subscribers for making this a great year! We wish you peace, joy and prosperity in the New Year! Happy New Year!
The following two tabs change content below.
Tresha D. Moreland, MBA, MS, FACHE, SPHR, SSBBP, founder of HR C-Suite, is an HR thought leader in Human Resource Strategic Management. She has held key human resource leadership roles for over 20 years in multiple industries most recently a senior vice president in the healthcare industry. Tresha is the founder and publisher of HR C-Suite (www.hrcsuite.com). HR C-Suite is a game changer results-based HR strategy website. It is a first-of-it's-kind site that organizes HR strategy based on desired business result. She has developed a business philosophy of integrating human resources with business strategy, thus creating a hybrid HR leadership approach. This approach enables the leveraging human resources to achieve business results.
Latest posts by Tresha Moreland (see all)
Donate To Help Others
Donate to Doctors Without Borders
Check This Offer Out