Overcoming Workplace Stress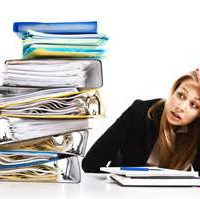 Stress at workplace nowadays, seems to be a common issue, problem and a challenge. Working on it is no longer a luxury, but a survival need and then progress. To understand and overcome the workplace stress, one needs a deeper understanding of the stressors – Now the stressors can be other people, non-cooperative colleagues, boss, other functions or situations at workplace like job nature, pressure environment, non appreciative and inability and incapability which is causing it.
When it is because of others or situations, the majority of people wait for others to change our situations to change for them to become happy, motivated and stress free. Now this seems to be the most ideal solution! However, is the most illusive one as this portrays dependency on others and helplessness of self.
Overcoming workplace stress requires true ownership and core strength of the mind – emotions and body. Challenges at workplace will always continue and can even get worse, what needs to change is our own 'ability' to handle it and outlook towards it which is the key factor.
Below are some methods, strategies and approach that can truly help-
Stress Because of others –
'Blame Game' is the easiest solution in this case however is never a permanent solution and the stress would continue. When stress is because of others, then 'anger' could be a predominant emotion. Waiting for them to change would be illusive and hence one needs to work on a deeper understanding – Why are they behaving in that way, what perceptions they must be carrying, how can I change that, what do I need to do to influence them, can I learn methods from someone who is good is influencing others, can I read a book on influencing and implement new methods as my existing methods are not working? Exploring these options will not only help you progress, but make the game more interesting! You will many times feel people responding, reacting and demanding contradictory to your expectation and if this stresses you out then it will always be stressful!!! Learn and keep implementing new strategies.
Stress Because of Situations –
Helplessness can be a key emotion here. As situation itself is challenging, now waiting for the situation to improve is definitely an option but how long will that take may not be in our control and the interim period will always be stressful. One has to focus on what new strategies can be adopted, whom can I speak to find new solutions, what different things can I do and what can I learn from it as such situations can happen in the future also. If you learn from it, then the future similar events will not be stressful.
Stress because of Self –
Your own lack of knowledge, skills and abilities can make the stress worse. This is one reason why some people respond to the same situation with confidence and some get disturbed. Building core strength is a great way to handle stress effectively. Some key factors and tips here are –
For the mind to be strong the body needs to support it. Regularly involve yourself into physical fitness like a sport, walk, jog or gym.
YOGA is tremendously powerful for the mind and body. This will ensure that the cortisol (stress hormones) doesn't get high. Once cortisol is balanced your response to stressful situation will be more peaceful.
Breath work/breathing exercises stables the mind and can build core strength (simple alternate nose breathing for 10 minutes can also help)
You can't stop all negativity in your life so it becomes more important to increase positivity – consciously spend time with positive people, avoid spending time with friends who only crib and complain. Read positive articles, books and TV shows. Avoid watching intense negative TV serials.
Maintain a journal and document – daily progress, achievements and happy moments before sleeping. This will program the mind. Also, document positive learning from all challenging events
All these not only provide symptomatic treatment from stress, but build core strength at a level of body and mind which will go a long way.
DO wait till the last minute to start implementing, look at this as a way of life rather than a temporary symptomatic medicine.
It's your life, you have to change and become strong, don't wait for someone else to do this for you. You deserve to live life in its fullest empowered form.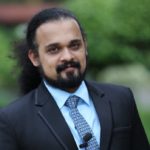 The following two tabs change content below.
Tresha D. Moreland, MBA, MS, FACHE, SPHR, SSBBP, founder of HR C-Suite, is an HR thought leader in Human Resource Strategic Management. She has held key human resource leadership roles for over 20 years in multiple industries most recently a senior vice president in the healthcare industry. Tresha is the founder and publisher of HR C-Suite (www.hrcsuite.com). HR C-Suite is a game changer results-based HR strategy website. It is a first-of-it's-kind site that organizes HR strategy based on desired business result. She has developed a business philosophy of integrating human resources with business strategy, thus creating a hybrid HR leadership approach. This approach enables the leveraging human resources to achieve business results.
Latest posts by Tresha Moreland (see all)
Donate To Help Others
Donate to Doctors Without Borders
Check This Offer Out