Workplace News: Trend Eye Catchers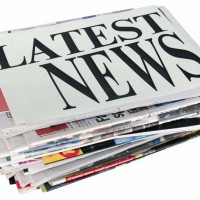 Do you ever just scan the headlines looking for human resource or workplace leadership trending news? Don't have the time? That's okay. Below is a summary of what caught my eye this month.
The Workplace as an Experience: Three New HR Roles Emerge
What is the "new normal" for HR roles? Jeanne Meister published an article Forbes that speaks about three emerging roles. The new roles are emerging as a result of a focus on employee experience as an engagement drive. The three roles Jeanne speaks of include Recruiting Scrum Master, People Analytics Director, and Head of People Experience.
The EEOC Steps into the Transgender Bathroom Discussion
Strong with emotional debate the Transgender Bathroom use has streaked into the nations headlines as of late. Not to be left out of the discussion, the EEOC has chosen to provide employers with guidelines in addressing the Transgender bathroom issue.
You can access resources here:
Office of Personnel Management (OPM) Guidelines
Get Ready for Impact: New Federal Overtime Rules
Employers are encouraged to prepare now for anticipated new federal overtime rules. The new overtime rule is expected to increase the salary level threshold for administrative, executive and professional exemptions. Don't wait until the rule comes out to find out what your exposure may be. Don't know where to start? Download our checklist here.
The following two tabs change content below.
Tresha D. Moreland, MBA, MS, FACHE, SPHR, SSBBP, founder of HR C-Suite, is an HR thought leader in Human Resource Strategic Management. She has held key human resource leadership roles for over 20 years in multiple industries most recently a senior vice president in the healthcare industry. Tresha is the founder and publisher of HR C-Suite (www.hrcsuite.com). HR C-Suite is a game changer results-based HR strategy website. It is a first-of-it's-kind site that organizes HR strategy based on desired business result. She has developed a business philosophy of integrating human resources with business strategy, thus creating a hybrid HR leadership approach. This approach enables the leveraging human resources to achieve business results.
Latest posts by Tresha Moreland (see all)
Donate To Help Others
Donate to Doctors Without Borders
Check This Offer Out