Ways HR Can Develop Positive Workplace Culture
Hiring employees that fit in with the workplace culture, is one topic for discussion, and making sure that the
culture is well-maintained and positive, is another. You won't get lucky every time you hire someone new to contribute to the workplace environment. What about that menace of a worker an organization hires every now and then based solely on their skills and talent?
Employee motivation or de-motivation is greatly affected by the culture manifested within the organization. Hence, the workplace culture or environment has to be positive in order to preserve a peaceful and productive environment.
The HR department has a huge role to play in the management of their employees in such a way that the ethos, pathos, and logos of the HR professionals are kept convincing and well-respected.
Role Modeling
The first examples of the workplace that employees come in contact with are the HR professionals themselves. The way they talk, act, react, and behave sets the tone for future employees. Hence, prospective employees know what to expect when they enter the organization. There are several ways HR professionals can place cues for their employees to pick. For example,
Being prompt in communicating throughout the application process to connote responsiveness.
Making early calls to show that they need to be awake and ready every morning.
Being punctual for the interview and expecting the same in return.
Communicating organizational culture through attire, language, etc.
Asking questions related to workplace culture. (i.e., would you be comfortable working in a department in which every other individual belongs to a different race or religion?)
Depending on what your organization's culture is, you'll need to improve the behavior of your employees by acting as role models yourself. Once you have attracted that perfect fit of an employee, or repelled the misfits, the next step is to retain that positive workplace culture.
Communication
A culture is communicated through several verbal and visual components. These include language, legends/ stories, decision making, and daily practices. When it comes to communicating a positive organization culture, it's all in the HR department's hand. Other than the rules and regulations implemented in daily practices, here are some activities to practice using communication to bring out the best in employees and making them remain loyal for a longer period of time.
Clear expectations in Employee Handbooks
Flexible (preferably flatter) organizational hierarchy to improve communication
Philosophies such as "customer comes first" and posting them everywhere as a reminder
Frequent memos for any changes. Monthly magazines also communicate culture.
Use of latest technological methods such as weblogs, IM apps, etc.
Encouraging interactivity through meetings, rituals, events, occasions. Using those occasions effectively possibly through the use of legend and stories.
Giving out gifts with symbolism.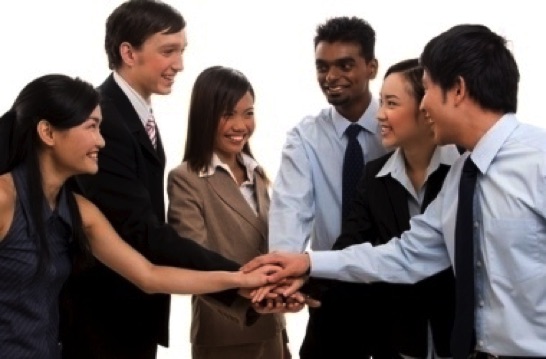 Action
When all else fails, action is required. Maintaining a positive work environment is not an easy task if some employees do their utmost to disturb the peace of the organization, especially if they do it often. Workplace diversity is one such issue that is arising with increased globalization. If you want to maintain a diverse and friendly work-culture but an employee is preventing you do so, you may have to do more than just send out a memo highlighting the issue. Necessary actions against employees who disrupt the perfect workplace environment are necessary under such circumstances.
It is essential, however, to carefully understand the matter before action is taken. A slight punishment may be the only disciplinary action required when appropriate. If actions are implemented for minor faults, they may backfire and sow the seeds of a negative workplace environment.
The following two tabs change content below.
Eric Philip is an experienced Writer having a diversified expertise in education, career and technology writing. At present, He is associated with a reputable
Dissertation Editing Service UK
which helps students who desperately need someone to do their assignments on time. He also spends his leisure time in reading books and enjoying with family.
Latest posts by Eric Philips (see all)
Donate To Help Others
Donate to Doctors Without Borders
Check This Offer Out