Overlooked HR Benefits Of Holding Regular Wellness Talks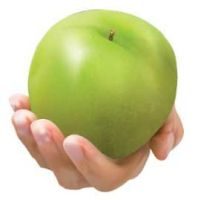 Starting a wellness program for your office can seem daunting. Do you start with a health fair? How much should you spend to create a memorable event? Is there any real benefit to hosting one health event once a year? Will it hold any impact or benefits for your employees?
Lunch & Learn talks to the rescue
Instead of an annual event, your employees can benefit from holding a series of wellness talks in your office. While many healthcare providers shy away from participating in health fairs for less than 100 employees, wellness talks can be organized for groups of any size. You will have greater success finding speakers for a small group and you can cover a wide variety of topics.
Holding a monthly or quarterly talk filled with actionable steps on topics that you feel will timely benefit your employees can create a culture of improved health and shared goals. For many employees, they just don't know where to begin when it comes to achieving better health, despite the tons of information readily available online.
Bringing in an "outside expert" to share knowledge and answer questions makes it possible and more likely your group will walk away with information they can use to take a positive step. You can cover topics such as improving posture, foods that increase energy, reducing stress through acupuncture, or starting an exercise program, to name a few. The benefit of an outside expert is that a new voice can help confirm that your initiatives to get healthy are legit and warranted.
So what are some other benefits of holding regular wellness talks?
Improved employee morale – let's face it, many of your employees are looking for some variety in their day. Having a speaker come in during a lunch break offers a break in their routine and can encourage interaction with their team through a shared experience.
Some levity, some new information to help them feel or look better, and a break from a regular routine increase positive morale and energy around the office. Employees can and should leave a health talk inspired to make positive changes.
Reduced absenteeism – Employees who are sick miss work, that's nothing new. Yet, most employees are too stressed, do too little activity, and eat poorly nearly every single day. Just telling someone to "take better care" of themselves is not an actionable step.
What if, instead, you had a speaker come in and share ways to decrease stress? Or they discussed simple dietary changes that would go a long way in increasing energy and help them stay healthier? Employees can create shared goals with shared information and make strides towards becoming healthier.
Increased productivity – There are the employees that are healthy and energetic, and then there are the employees that are getting through their day with caffeine and sugary snacks. The latter are doing their best to be productive in the morning and then likely crashing as the day goes on.
What if, instead, you had a group of employees filled with energy, reduced stress, and are enthusiastically a part of a work culture that cares about their health? How much more productive would your team be if they all took better care of themselves?
Here's the real benefit to you as an HR director…
The real benefit to you is that you can get a wellness talk program started in your office on little to no budget and with minimal planning. The outreach to providers in your area can be done with online search and you can get a sense of the quality of the provider with online reviews and watching any online videos they may have.
In under an hour, you can reach out to providers in your area that could benefit your employees and your company with clear ways to improve their health. A wellness program like this can be implemented quickly, but can be sustained over time and cover topics that are needed, timely, and helpful.
The following two tabs change content below.
Dr. Philip Cordova is a chiropractor and is a regular provider of health and wellness talks in the Houston area. His team speaks on topics such as posture, better ergonomics, and reducing stress. More information can be found
here.
Latest posts by Dr. Phillip Cordova (see all)
Donate To Help Others
Donate to Doctors Without Borders
Check This Offer Out