Soaring Above The Chaos: The Grateful Challenge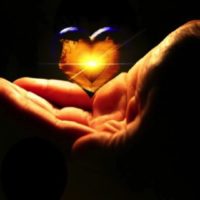 In the swirling winds of day-to-day activity, this year appears to have slipped by at an unbelievable pace. Don't look now but November is here. No really it is…check your smart phone calendar, I'll wait...
Looking back this year may cause you to shiver due to inevitable career or life challenges. In the workplace alone, thanks to rising competition, changing market landscapes, regulatory uncertainty, and technological disruptions the workplace is often seen as a turbulent place.  While constantly grappling with these challenges we often can lose sight of what matters.
If you are of the many who feel caught in a raging brutal wind versus a nice cool fall breeze, here is a challenge for you. Its called The Grateful Challenge.
Having a heart of gratitude in times of difficulty may feel counterintuitive. Many times it just seems easier to give in to negative thinking, self-pity, an opting-out, bruised ego mode and push people away. I am currently reading Cy Wakeman's new book "No Ego: How Leaders Can Cut the Cost of Workplace Drama, End Entitlement and Drive Big Results." If you haven't read this book yet, do it now! It will change the way you think and lead in the workplace.
It's an interesting twist in life when experiencing difficulty that we have the power within ourselves to activate focus on positive things instead of negative story telling. Those high on the ego scale will most likely exit this article now. But those of you who are naturally curious and want to leverage fresh ideas…read on.
Researchers are finding that a grateful mindset is good for your health. Clinical trials indicate that the practice of gratitude can have dramatic and lasting effects in a person's life. It can lower blood pressure, improve immune function and facilitate better sleep.  Even better, a study from the University of Kentucky indicates that those who rank higher on the gratitude scale are less likely to retaliate against others even when given negative feedback. In fact they tend to experience more empathy towards others. A kicker is that a study from Harvard University and Wharton indicated that an authentic, "thank you" from a supervisor boosted productivity by more than 50%.
Sounds like great outcomes we'd all want to achieve, right?
So do me a favor and try HR C-Suite's 21-day challenge with me.
Why 21-days? Experts say that habits tend to successfully take hold when engaging in the same activity over 21 days in a row.
How to take the challenge: Download the free challenge. In that journal or planner you carry around everyday, go to the back page and write a title "21-day grateful challenge" and list out day by day the answer to the requested question or task you did. Don't use a journal or planner? No worries, I've attached our exclusive challenge that you can easily print out. Answer the question or carry out the requested task.
It's that simple.
If you just received the worst news, such as sudden job loss, family crisis, or an unfortunate health diagnosis -- it's entirely possible that you may feel this isn't so simple. This challenge will not remove life's pains. But take it from someone who faced job loss, career difficulties, as well as other hard life challenges -- now more than ever it is critically important jot down at least one thing that you are grateful for, even if it's a small thing. Then do it again the next day and the next. If anything this will bring to mind those that value you and things that are inherently good in the universe.
In the end, you may be pleasantly surprised to see how much you can positively impact the surrounding environment.
Share with us pictures or stories on how you did in this challenge in our Linkedin group, Facebook, give us a Tweet @hrcsuite, or email me at Tresha@hrcsuite.com. If we get enough responses to this challenge we may show case them in a future HR C-Suite publication.
The following two tabs change content below.
Tresha D. Moreland, MBA, MS, FACHE, SPHR, SSBBP, founder of HR C-Suite, is an HR thought leader in Human Resource Strategic Management. She has held key human resource leadership roles for over 20 years in multiple industries most recently a senior vice president in the healthcare industry. Tresha is the founder and publisher of HR C-Suite (www.hrcsuite.com). HR C-Suite is a game changer results-based HR strategy website. It is a first-of-it's-kind site that organizes HR strategy based on desired business result. She has developed a business philosophy of integrating human resources with business strategy, thus creating a hybrid HR leadership approach. This approach enables the leveraging human resources to achieve business results.
Latest posts by Tresha Moreland (see all)
Donate To Help Others
Donate to Doctors Without Borders
Check This Offer Out