The Economics of Labor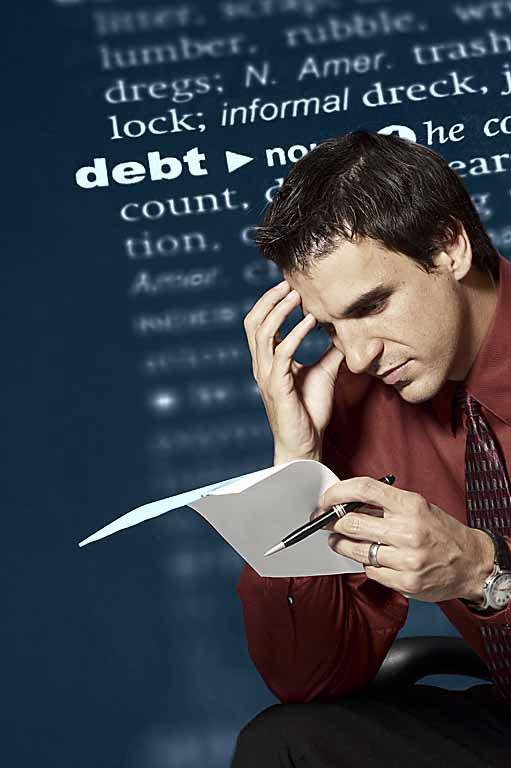 As an executive are you stymied by challenges of the cost of labor outpacing the shrinking revenue stream?  Or perhaps your organization downsized the labor force but now your remaining staff is feeling overworked and stressed?
Dean Kristiniak, Chief Operating Officer of Workforce Prescriptions, recently released a report called, "The Economics of Labor in Healthcare 2010." This is particularly a striking report for the healthcare and for human resources industry.  The healthcare industry in an era of recession and reform is rocked with decreasing reimbursements, uncertain patient census, aging workforces and creeping acuity, and increasing regulation. The industry is required to become more efficient by increasing value at decreasing costs or face irrelevancy.
HR C-Suite reached out to Dean to gain some insights to share with our members who might be embroiled in company turnaround initiatives right now.
1) HRCS: Dean, what is your background and how did Workforce Prescriptions come to be?
Dean: This was a retirement company. Charlie Dawson (Workforce Prescriptions founder) and myself worked in another company of which we took public. We cashed out and went our different directions.  However over time, our wives told us the only time we were happy was when Charlie and I worked together. So we got together and went on a cruise. We put together an idea.
I cannot tell you how wonderful it is to be able to want to do something versus having to do something. It is liberating. It is a wonderful feeling. When I wake up in the morning I cannot wait to get to work.
Charlie is a physicist. I'm a chemist. We found our way into a human capital management company. We work with many different industries. But Healthcare is the largest one. Healthcare is a big challenge. When you think you got it, it changes.  In other industries you have people on people on 55 gallon drums. In the healthcare industry, you have people on people on people.
Our real goal is to help organizations understand how human resources need to be much more strategic and a visionary partner with the executives of the organization from the planning of where it needs to go. We help organizations know where their labor dollars go and where it could go.
2) HRCS: When we talk about labor efficiencies are you referring to reduction of Full Time Equivalency (FTE)?
Dean: We believe that healthcare can reduce significant costs without reducing FTE's. We have been able to show an organization all the saving is through the non-exempt side of the organization. An exempt side is the strategic ideal of an organization.
3) HRCS: Of the report findings what struck you as the most surprising?
Dean: It wavers between two things:  1) The lack of understating of productivity, and 2) how sometimes disengaged leadership is with day-to-day issues that are barriers to allowing staff to do their jobs. We are talking minor things like time spent on tracking down pillows.
4) HRCS: What are your common findings?
Dean: We run into a lot copying each other in the healthcare industry. An executive will learn of some best practice and want to implement it. But we often remind healthcare executives that best practices are whatever works best for you. You get into trouble when you come up across something that you are not capable of.  Instead of trying to be who "X" is, try being good at who you are.
5) HRCS: What advice do you have for Human Resource professionals particularly those in the healthcare industry?
Dean: In healthcare we find that HR is anything but functioning in a strategic role. We find that to be true in about 90% of organizations.  In my spare time I am an USA Hockey official.  When Wayne Gretzky was asked, how did he receive so many assists? His response was, "I never pass the puck to the man. I always pass the puck where the man should be."  In our mind that is our feeling of what HR should be. To help the organization should be the Jiminy Cricket conscience to the organization of where it has been, where it is, and where and how it should go. HR should be functioning at that role.
6) HRCS: What do you see next for the industry?
Dean:  Whether it is full reform or reform lite, some kind of reform is coming. The reimbursements, whether private or public goes down, we must do more with less. While healthcare is not one of those things you want to do that with, it is headed towards a model of efficiency. We need to remember that efficiency is not the enemy of quality.
Whether it is the healthcare industry or another industry, this is leadership's golden opportunity of helping their organizations weather the transformation storms.  Understanding what makes your company tick and how to affect results will be key for executives of today and tomorrow.
The following two tabs change content below.
Tresha D. Moreland, MBA, MS, FACHE, SPHR, SSBBP, founder of HR C-Suite, is an HR thought leader in Human Resource Strategic Management. She has held key human resource leadership roles for over 20 years in multiple industries most recently a senior vice president in the healthcare industry. Tresha is the founder and publisher of HR C-Suite (www.hrcsuite.com). HR C-Suite is a game changer results-based HR strategy website. It is a first-of-it's-kind site that organizes HR strategy based on desired business result. She has developed a business philosophy of integrating human resources with business strategy, thus creating a hybrid HR leadership approach. This approach enables the leveraging human resources to achieve business results.
Latest posts by Tresha Moreland (see all)
Donate To Help Others
Donate to Doctors Without Borders
Check This Offer Out