The Ultimate Guide to Boost Productivity Through Team Building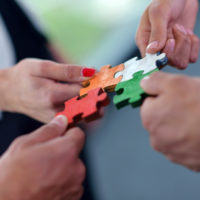 One might think that the notion of productivity and team building activities are slightly disconnected. However, from the research we have conducted it turned out that, in fact, it is not so. Employees' productivity is closely associated with the activities HR department organizes for the company's staff aiming to make them into a cohesive team.
In this article, we will write about the ways team building activities can increase the efficiency of your employees. Thus, if you still have doubts of whether or not to dedicate time to such activities, read this article to make up your mind.
How team building improves company staff's productivity
It makes employees closer.
When spending their time on some problems solution, playing games or doing something fun, employees get to know each other. As a result, they are more likely to give a hand in case their colleague needs assistance at some point. We tend to help those we like, and team building is a thing to do to get to see what one might like about his colleagues in a fun and entertaining manner.
It increases their confidence.
After you have been through a tournament of some kind with other members of your team and seen them helping you out in difficulties, you feel safer when you know that someone has got your back. You can always ask them for help, and so they end doing more than they did before they got this team building experience.
It boosts creativity.
When people play games or solve some complicated problems, they become more creative, as they have to use some new, fresh and innovative ways to achieve what they want using the resources they have. This can also boost their productivity, as when bored, employees can be more creative and come up with better solutions on how to do particular things. As you know, boredom is one of the biggest enemies of productivity. Thus, having the innovative way of thinking at their disposal, your staff is more likely to achieve more within the same time.
Team building can stimulate problem-solving skills.
People visiting quest rooms with their colleagues are more likely to do better at solving difficult problems, as they get to train this skill and become really good at it. Thus, instead of wasting their time trying hard to solve one problem, they get to complete such tasks better thanks to the useful practice they have.
It makes communication better.
There is nothing impossible for people with excellent communication skills. They can move the mountains, as they can easily persuade people around them help in what they are doing. Many team building activities stimulate the development of such skills. Thus, if you think that your company will benefit from having better communication skills, make sure to add it to the agenda. It will boost your creativity in the end!
Team building reveals people's strength.
Some employees might have no idea of how talented they are until the time comes for them to see their real color at some quests or other things their HR managers suggest them doing. This can also be beneficial to the efficiency of every individual worker, as when knowing your strength, you are more likely to suggest helping other colleagues as well as use the new talents you discovered in the working process.
It creates the better atmosphere.
If you only know your colleagues in the working environment and have no idea who they are or what they are like outside the office building, then you will feel awkward around them, be unsure of whether you should ask for help or not. On the contrary, team building can improve the atmosphere, and help employees work better.
Team building is not a boring part of work every office worker has to go through one day. It can be really fun and useful to the productivity, and as a result, the profitability of the company. Thus, prepare high-quality activities which will stimulate the development of all skills we mentioned above and enjoy the results such development will bring. Both you and your employees can benefit from team building. Don't waste such a chance!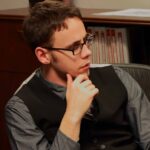 The following two tabs change content below.
Tresha D. Moreland, MBA, MS, FACHE, SPHR, SSBBP, founder of HR C-Suite, is an HR thought leader in Human Resource Strategic Management. She has held key human resource leadership roles for over 20 years in multiple industries most recently a senior vice president in the healthcare industry. Tresha is the founder and publisher of HR C-Suite (www.hrcsuite.com). HR C-Suite is a game changer results-based HR strategy website. It is a first-of-it's-kind site that organizes HR strategy based on desired business result. She has developed a business philosophy of integrating human resources with business strategy, thus creating a hybrid HR leadership approach. This approach enables the leveraging human resources to achieve business results.
Latest posts by Tresha Moreland (see all)
Donate To Help Others
Donate to Doctors Without Borders
Check This Offer Out