How to Hold on to Great Talent
"I can't get no satisfaction," sang the Rolling Stones in their timeless hit song from the Sixties. Those 5 words work great as lyrics for a rock song,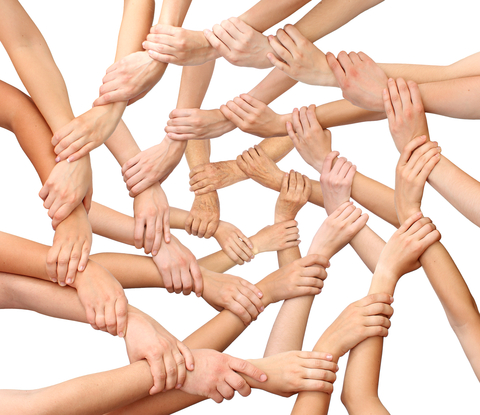 but they are not so great as a motto for the workplace. According to a recent survey by the Society for Human Resource Management (SHRM), employee job satisfaction has been declining steadily since 2009, and this downward trend seems likely to continue. Being that job dissatisfaction can lead to employee turnover, it's important for management and HR to better understand what factors lead to more satisfied employees. Here is a look at the top 5 contributing factors to job satisfaction, as identified by the SHRM survey.
Opportunities to use skills and abilities
63% of respondents listed opportunities to fully utilize their skills and abilities at work as the most important factor for job satisfaction. This is an important finding, given that recent research shows that many organizations are having difficulty finding and recruiting employees that have the right skills for the job. In many cases, employees have skills and abilities that exceed those required for the open position. The takeaway here is that HR professionals need to play a greater role in helping companies train and promote existing employees to fill positions where higher skills are required. In return, lower skill positions will open up which should be easier to fill.
Job security
61% of those surveyed responded that job security is the next big determining factor of job satisfaction. However, in light of other research findings which factor in age demographics---i.e. Millennial---the term "job security" takes on new meaning. Whereas traditional job security used to be all about being reassured that your job was secure with the same company going into the future, job security today is more about employees knowing they have acquired the necessary skills to easily find work with whatever companies they choose. This especially applies to younger employees just starting their careers, as they tend to stay with their employers on an average of only two years which can lower employee turnover.
Compensation/pay
60% of surveyed employees rated compensation/pay as the third biggest factor for job satisfaction. When asked about their actual level of satisfaction in their current jobs with respect to compensation/pay, only 22% said that they were very satisfied. Here again is an area where HR can be helpful in explaining their organization's compensation plan to prospective recruits. In addition, HR can help keep management up to date on industry standards and trends regarding compensation to make sure the company stays competitive.
Communication between employees and senior management 
57% of respondents expressed that communication between employees and senior management made an impact on their overall job satisfaction. Although fourth on the list, this statistic clearly shows that employees value being able to openly communicate with management. In response, HR professionals should do all they can to help employees bridge any gaps that may exist between them and senior management. This will be increasingly important to the Millennial who expect to receive ongoing feedback from senior management relative to their performance.
Relationship with immediate supervisor
This part of the survey revealed that 54% of employees value having a good communicative and collaborative relationship between themselves and those to whom they are directly accountable. For a growing number of younger employees, this relationship is about knowing what is expected of them and feeling that their ideas and opinions relative to operations are valued and shared up the ladder. It's also about receiving training and mentoring from their immediate supervisors, as well as receiving regular performance feedback.
A conclusion of the SHRM survey is that measuring employee engagement and job satisfaction by HR professionals and their organizations is something that should be done on an ongoing basis, rather than being relegated to a once a year evaluation. In order to improve, job satisfaction should be considered a mutually shared responsibility between employees and the organizations they work for.
The following two tabs change content below.
Robert Cordray
Robert Cordray is a former business consultant and entrepreneur with over 20 years of experience and a wide variety of knowledge in multiple areas of the industry such as corporate leadership, employee engagement, workplace culture and entrepreneurship. Robert earned a Bachelor of Business Administration (BBA) from the University of Chicago.
Latest posts by Robert Cordray (see all)
Donate To Help Others
Donate to Doctors Without Borders
Check This Offer Out