Things Every HR Professional Needs to Do to Succeed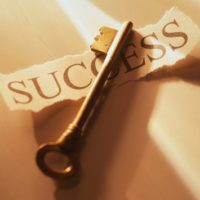 HR is critical to any organization's success. They recruit personnel, pen down policies of conduct, terminate employees, handle payroll and so on. All efforts are directed towards achieving organization's collective goals. Below you fill find some tips that HR professionals should abide by in order to be successful in their role.
Have a vision
Vision gives you direction to achieve your goals. As a professional, it is imperative that your research is top-notch in the domain of human resources. Whatever new policies are being introduced, as a professional you should be quick to latch on to those and see how these can be integrated with internal policies so as to improve organization efficiency.
Vision can also be developed by means of networking. It could be in the shape of when you are being interviewed or taking an interview, you learn a lot from interacting with individuals. Any fresh ideas you gather, pitch them to your higher ups, it may be that something remarkable can come out of your initiative
Be a strategic thinker
Any top firm requires its HR professional to exhibit leader like qualities. This way the employees/staff remain aligned with the company's goals and objectives. If the HR personnel themselves do not comply with the vision, how will others follow the lead?
But you must be thinking that how you turn them into strategic thinkers? In order to have an empowered HR team, it is advisable to make tools available at the disposal of HR personnel through which they can view their performance related activities and other information. Such involvement renders HR team as strategic partners rather than mere transactional clerks.
Become a great communicator
Since HR's function is to constantly engage in conversations with the management as well as employees. HR often acts as a mediator between authorities and subordinates. Any conflicts or disputes that may arise between workers or any disgruntled employee who has grievances with the management, all come under the resolution domain of HR. So communicating decision with tact and subtlety matters a lot.
Communicating doesn't necessarily come into play when resolving disputes but also when terminating employees for unacceptable behaviors or letting them off on fair warnings. I say this because an assertive tone of voice has to be maintained at all times. You don't want to sound as biased or appear as settling personal grudges with an individual. Neutrality is the stance that you have to maintain in conflicts and upon hearing arguments of both parties should suggest a way forward.
HR professionals carry out appraisals, email different notices pointing out any additions or subtractions to the company policy, and provide orientation to new joiners, in addition to keeping strict checks on attendance of all employees and telling them to curtail tardy practices; all require a high level of communication skills.
Become tech-savvy
HR professionals need to become tech-savvy ASAP because in this day and age if personnel are not well equipped with computers and stuff, you can say "bye-bye" to effective and efficient management. Thus, it is imperative to have a know-how of IT (such as information systems and applicant tracking systems) and their subsequent implementation/adoption at the company.
Be flexible
Always be on the lookout to learn something new. Don't think that you have everything you needed because the landscape is continually changing due to social media and information technology growing by leaps and bounds.
Being flexible means keeping up with the latest developments in your profession and the industry you are aligned with. Policies need updating (as previously stated). There are some laws that need to be revisited/studied because say in the case of a lawsuit, management should be on board and this ought to be conveyed by HR of the organization.
HR is also the masters of change. They are in a capacity to influence change and a certain practice can become a norm for the rest of the industry to apply and live by. But no change is without consequences, so be very wise while monitoring the change(s) lest the practice is misused.
The following two tabs change content below.
Tresha D. Moreland, MBA, MS, FACHE, SPHR, SSBBP, founder of HR C-Suite, is an HR thought leader in Human Resource Strategic Management. She has held key human resource leadership roles for over 20 years in multiple industries most recently a senior vice president in the healthcare industry. Tresha is the founder and publisher of HR C-Suite (www.hrcsuite.com). HR C-Suite is a game changer results-based HR strategy website. It is a first-of-it's-kind site that organizes HR strategy based on desired business result. She has developed a business philosophy of integrating human resources with business strategy, thus creating a hybrid HR leadership approach. This approach enables the leveraging human resources to achieve business results.
Latest posts by Tresha Moreland (see all)
Donate To Help Others
Donate to Doctors Without Borders
Check This Offer Out