Chase the Water: 5 Success Values I've Learned From My Shelties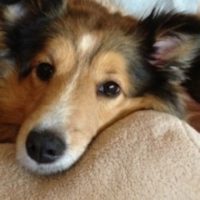 Those big brown eyes watch me with great anticipation. Sierra gives me a slight "woof" sound as if to say "Come on! Show me the water!" When I grab the garden hose she springs to life. Sierra's eyes trained on the goal of catching water spray from the garden hose showing great joy and commitment.
While I watch her run as fast as her little legs can carry her I am reminded of 5 success values I've learned along the way.
Go ahead and chase the water
Opportunities sometimes arrive in disguise. Often we may get caught up in what we are supposed to do that we may miss what we were meant to do. Opportunities have a way of starting out to be a small request of taking on a different responsibility or project. At times it may even be something that is outside of your normal purview.
Instead of thinking that is not my job or I'm too busy, go ahead and chase the water. It may yield a new opportunity not originally thought of and turn out to be something that taps into new passions you didn't know existed.
Find peace despite the heat
Career disappointments, challenges and difficulties are a normal occurrence for everyone. Many times they may even be unfair. But it's not that they happened or the people involved in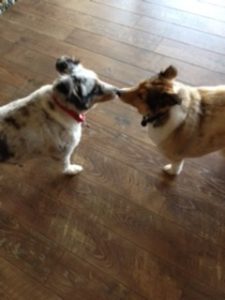 creating that disappointment that matters. It's how you approach them is what is important.
If an unfair situation occurs, choose to rise above the disappointment and deliver results despite it.
Much like my sheltie turning the hot summer temperatures into something that is fun for both of us, try recalibrating your expectations and become determined despite the challenge. In doing so you can find peace in even the most difficult and disappointing circumstances.
Don't sweat the small stuff…it's all small stuff
In all the excitement and fervor in chasing the water Sierra at times trips. But she never lets the short fall stop her from chasing the water.
If it's a mistake, learn from it, fix it and move on. If it's an annoyance or problem, offer solutions versus complaints. In the end it is all small stuff and shouldn't stop us from chasing the water.
Get curious and learn new things
Feel stagnant or pigeonholed in your career? Kick up dust, ask questions, and learn new things. Find out how things work. Don't wait for someone to suddenly realize your potential. Chase the water and kick up dust. You might be surprised at what you find.
Had I not been curious about how different things work along my career, I would not have the skill sets that are unique to only me. It's true I may have the same education and skills as many. But really, how many HR professionals do you know that have experience running a restaurant, served administrator on call in a hospital setting, a dash of lean six sigma, design and run websites and have trained a sheltie to walk on a treadmill? Now really.
Our value and self-worth 
When chasing the water, Sierra doesn't care that her siblings would prefer to hang out in the shade. Even if her sheltie siblings were to criticize her, nothing stops her from pursuing what matters to her the most.
Your value to the world does not rest in the hands of anyone, but you. No one has the permission to tell you what you can't do or what your worth is and be right.
To successfully chase the water and catch it requires focus, determination, and resilience. Are you up for chasing the water? You got this! Woof!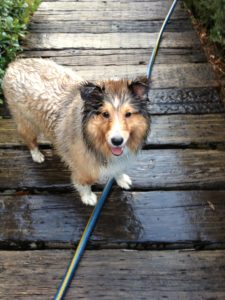 The following two tabs change content below.
Tresha D. Moreland, MBA, MS, FACHE, SPHR, SSBBP, founder of HR C-Suite, is an HR thought leader in Human Resource Strategic Management. She has held key human resource leadership roles for over 20 years in multiple industries most recently a senior vice president in the healthcare industry. Tresha is the founder and publisher of HR C-Suite (www.hrcsuite.com). HR C-Suite is a game changer results-based HR strategy website. It is a first-of-it's-kind site that organizes HR strategy based on desired business result. She has developed a business philosophy of integrating human resources with business strategy, thus creating a hybrid HR leadership approach. This approach enables the leveraging human resources to achieve business results.
Latest posts by Tresha Moreland (see all)
Donate To Help Others
Donate to Doctors Without Borders
Check This Offer Out