Strategic Outsourcing: HR Companies Improve Efficiency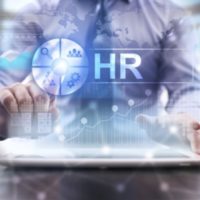 HR companies provide a number of businesses with many benefits including streamlined efficiencies in recruitment, performance management and operations. If you're considering whether to hire a HR company, this expert guide will give you the reasons why hiring a HR company may help to improve your overall business efficiency. Let's get started.
How A HR Consultant May Help Your Business
More Effective Recruitment
Business owners who are in the recruitment stage may find that a HR company can offer effective solutions and techniques that make the process a lot easier. HR consultants generally assist by implementing a recruitment and selection strategy that demonstrates to CEOs how they can better implement and execute the interview process. This may help your business to find the right candidate for the position sooner. An efficient recruitment process may also lead to a lower cost per hire, as fewer of your internal resources are consumed with the often-time-consuming process of arranging and conducting interviews, reference checks, and so on. A HR company can assist with the recruitment process by:
Creating job descriptions for selected business positions.
Designing and placing advertisements for new job positions.
Conducting telephone screening and candidate CVs.
Providing assistance with candidate interviews.
Hiring the right people for the right job is crucial. A HR company can help make the process easier and more efficient by eliminating issues that may arise when employers make a poor recruitment decision on their own.
Customized Training Solutions
Experienced HR companies may also be able to help with providing in-house tailored training solutions for employees to enhance their skills. Training workshops are generally delivered on topics tailored to suit your business to ensure relevant and effective business outcomes and results are achieved. HR consultants can help take the pressure off business owners who don't have time to train staff. Some of the most common goals of a HR consultant is:
Improve staff and leadership effectiveness
Retain key employees
Develop staff skills
Enhance staff performance
In helping businesses reach these training goals, your business productivity can increase significantly.
Comprehensive Management Of Performance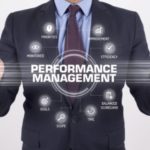 Performance management helps to make employees responsible, accountable and empowered in their role. Generally, HR consultants will create and implement a performance management system that helps to support your overall business goals and objectives. This enables you to better communicate your expectations to employees and provide the support mechanisms and guidance they need to be successful. HR companies can implement an effective management system by:
Reviewing any existing recognition schemes, non-financial rewards, and incentives.
Establishing KPI's which focus employees on key tasks and deliverables. This may include targets, timeframes, rewards for achieving goals, and so on.
Reviewing or creating performance appraisals to help focus on achieving overall goals of the business.
Conclusion
HR companies may be able to help a business in many ways. As seen above, business efficiency can be increased greatly. So, are you ready to include a HR consultant in your business setup?

The following two tabs change content below.
Tresha D. Moreland, MBA, MS, FACHE, SPHR, SSBBP, founder of HR C-Suite, is an HR thought leader in Human Resource Strategic Management. She has held key human resource leadership roles for over 20 years in multiple industries most recently a senior vice president in the healthcare industry. Tresha is the founder and publisher of HR C-Suite (www.hrcsuite.com). HR C-Suite is a game changer results-based HR strategy website. It is a first-of-it's-kind site that organizes HR strategy based on desired business result. She has developed a business philosophy of integrating human resources with business strategy, thus creating a hybrid HR leadership approach. This approach enables the leveraging human resources to achieve business results.
Latest posts by Tresha Moreland (see all)
Donate To Help Others
Donate to Doctors Without Borders
Check This Offer Out