HRCI Study Shows a Demand for Strategic Human Resources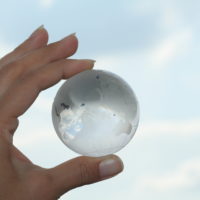 The demand is on for a strategic human resources delivery in business, but can HR professionals "bring it?"
The HR Certification Institute (HRCI) launched a study to answer the question of what HR Skills and which credential mean the most? This question applies to advancing as an HR practitioner, being respected in the HR community and being recognized as a company leader. Click here for study.
The HR profession has evolved over the years often through marketplace demands, increasing skilled talent, needs, competitor and regulatory pressures and exploding technology. But today HR is at a crucial crossroads moving from a cost center to a strategic business partner. For success, the organization's C-Suite must also look at HR through unbiased lenses and see the potential of measurable impact and value strategic HR provides.
Both the non-HR C-Suite and HR professionals struggle with how to maximize for strategic impact. One pathway is to minimize and/or outsource the function, which ultimately leads to little competitive impact. Another pathway, a harder but more rewarding path, is a strategic mindset route. This route promises to unlock organizational potential and maximize profits.
Major findings of the research include:
HR Leaders must have basic business and finance acumen, be able to analyze and interpret data, and make decisions that will attract and retain top talent.
Research participants say focus on strategic HR initiative should double or triple in some cases.
Non-HR line managers and non-HR C-Suite are both favorable to being guided by a more strategic-minded HR department.
Less than a third of companies have adopted some form of strategic HR.
The non-HR C-suite and line managers agree that there should be more focus on strategic HR Initiatives.
Of the many interesting findings from the study, another one to note one of which is a top obstacle to adopting strategic HR. The obstacles found included companies spending too much time reacting to trouble in crisis mode, or C-Suite's lack of appetite for change preferring a status quo mindset.
This obstacle is common and unfortunate given practices that would give HR more bottom-line influence.
The study indicates the top five bottom-line HR influencers are:
Strategic hiring of candidates with skillsets that add to the future growth of the organization.
Using total rewards to add value to and invest in greater employee performance.
Enhanced departmental employee performance tracking to identify low and high performers.
Measuring HR performance by company-wide key performance indicators, not just HR metrics.
HR working with senior organizational leadership to integrate mission and purpose across all divisions and job roles.
"HR professionals must take the lead, but organization-wide support is required for success," said HRCI CEO Amy Schabacker Dufrane, Ed.D., SPHR, CAE, CEO of the premier organization that provides HR credentials for HR professionals who have demonstrated mastery in the field. "HR practitioners must continue to commit to transforming the profession to add more business value, but equally essential are the roles that C-suite leaders and line managers play."
Regardless of obstacles, the day has come for a new paradigm shift. No longer is the back office, administrative, cost center approach to HR, is remotely adequate. Savvy non-HR business leaders and HR professionals understand the potential of embracing a new strategic HR approach. Only those savvy business and HR leaders will know how to partner together and "bring it" delivering results like never seen before.
The following two tabs change content below.
Tresha D. Moreland, MBA, MS, FACHE, SPHR, SSBBP, founder of HR C-Suite, is an HR thought leader in Human Resource Strategic Management. She has held key human resource leadership roles for over 20 years in multiple industries most recently a senior vice president in the healthcare industry. Tresha is the founder and publisher of HR C-Suite (www.hrcsuite.com). HR C-Suite is a game changer results-based HR strategy website. It is a first-of-it's-kind site that organizes HR strategy based on desired business result. She has developed a business philosophy of integrating human resources with business strategy, thus creating a hybrid HR leadership approach. This approach enables the leveraging human resources to achieve business results.
Latest posts by Tresha Moreland (see all)
Donate To Help Others
Donate to Doctors Without Borders
Check This Offer Out