Top Ways To Recruit Using Social Media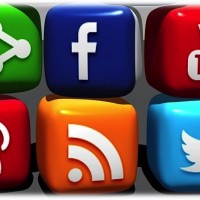 Social media has seen a meteoric rise in the past decade. It has been a special help for employers on the watch out for the right candidate. Since the unprecedented tech boom of this century, Human Resources tools and techniques have been drastically altered, worldwide. Traditionally recruitment, always a key role for the HR department, depended more on the word of mouth and the print media. The employers, always on the lookout for the best possible team for their company, had to make sure that the word got out as far and fast as possible. The more people heard about the job opening, higher the probability of finding the perfect candidate.
According to recent figures, an astounding 288 million people tweet daily. An astonishing 300 million post on Instagram. And a mammoth 890 million users log on to Facebook every day!!! It would be criminal to let all these potential employees go by without alerting them to job openings. As a result, HR specialists are becoming increasingly dependent on the social media for recruitment.
Posting job ads on the popular social media
Posting the job opening on your Facebook page or tweeting about it is the best way to get the news to the relevant applicants. Chances are people who have liked and follow your page are people interested in working for you. What makes this better is the highly shareable nature of these posts, which increases the chance of the word getting into the right ears (or eyes, should we say?) tenfold.
The best thing about posting job openings on the social media is that the audience includes not only those who are actively seeking jobs, but also those potential candidates who are currently employed but are ready to change their job for a better option.
Another beauty of the social media is that it can be very location and demographic specific if you chose it to be. It allows you to target the right market, making the recruitment process efficient and less time consuming.
Facebook pages for a job hunt
As well as posting the opening on your own Facebook page, it is also best to use Facebook pages that are job search specific. A large pool of potential candidates actively uses these pages to hunt their dream jobs. As a result, job posts can attract a large number of relevant CVs and resumes immediately. The Facebook Directory can be employed to get access to all the related pages. Choose one specific to your target demographic.
Using LinkedIn and other job hunt websites for targeting experienced employees
LinkedIn is the world's largest database of professionals of all kinds and experience levels. By having a look at their network, recommendations and online profile, you can pinpoint very specific individuals that are almost tailor made for your company for higher posts. You can either choose this highly streamlined approach which could get you the perfect candidate if you are very lucky or you can post a public ad to attract a large number of applications and look for the perfect fit.
Using filters to shortlist the candidates
While the use of Social Media has expanded the reach for employers beyond the physical borders, it has also exponentially increased the number of applications received by them. It is often impossible for the employers to physically sort through all of them. Thus, Facebook and other job hunt websites offer you access to their database and also certain filters at nominal prices to make the ad visible to only a certain market. Also, you can apply filters to the received applications to discard any CV's that do not have the relevant experience or qualifications, without having to even glance at them.
The following two tabs change content below.
The author Jessica Wilkins is a regular correspondent of
Video Production Companies | Vid Wonders
. She works as an HR Generalist. She runs her own blog and loves to write about the tools and techniques she uses. If you share or converse with her, don't waste a time she available at Facebook | Twitter.
Latest posts by Jessica Wilkins (see all)
Donate To Help Others
Donate to Doctors Without Borders
Check This Offer Out