5 Tips for Conducting an Effective Sexual Harassment Investigation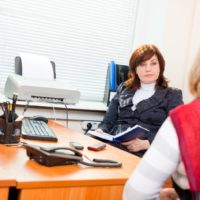 Sexual harassment claims can be powder kegs waiting to explode, so it's critically important that you take the right actions as soon as you're delivered a complaint. Here are just five things that you need to know if you're about to head or host a sexual harassment investigation.
1. Document Everything
Paperwork is king when it comes to "he said, she said" situations. Since you usually can't prove whether or not the incidents actually happened, you'll have to rely on things like written complaints, formal warnings, dismissal notices, manager memos, witness statements and court filings. Assume that every scrap of documentation will be picked through with a fine-toothed comb and organize it accordingly.
2. Follow Established Protocols
Don't jump the gun when it comes to interviewing victims or writing up supervisors. Most companies have protocols in place for sexual harassment claims, and even if yours doesn't, there are guidelines that you can find online from organizations like the Equal Employment Opportunity Commission (EEOC). They clearly outline the right legal steps to take when confronted with a sexual harassment charge.
3. Beware Retaliation
"Retaliation" refers to discrimination or harassment against the employee who filed the sexual harassment claim. This can get your company into huge trouble if you're seen as punishing the victim for coming forward. Make sure that everyone is minding their manners, following company protocols and not altering the whistle blower's salary or workload in any way.
4. Don't Delay
Not only will this put your company through unnecessary, drawn-out stress, but it can also come back to haunt you if the alleged victim is able to successfully argue in court that you dragged your feet. Start your investigation as soon as you receive a sexual harassment complaint. If certain delays are unavoidable, make sure that they're documented and explained in no uncertain terms.
5. Get Legal Assistance
There are lawyers who specialize in sexual harassment cases that can walk you through the process of opening, conducting, reviewing or mediating an investigation. If you work for a large company, there are probably in-house lawyers already on the payroll; if you're running your own business, you can bring in outside experts. Having a legal professional on your side is your best chance of clearing everything up in an effective way.
These are just a few tips for investigation into a sexual harassment claim. It's never an easy task, but if you follow these guidelines and respond appropriately, it can at least be a successful one.
The following two tabs change content below.
Tresha D. Moreland, MBA, MS, FACHE, SPHR, SSBBP, founder of HR C-Suite, is an HR thought leader in Human Resource Strategic Management. She has held key human resource leadership roles for over 20 years in multiple industries most recently a senior vice president in the healthcare industry. Tresha is the founder and publisher of HR C-Suite (www.hrcsuite.com). HR C-Suite is a game changer results-based HR strategy website. It is a first-of-it's-kind site that organizes HR strategy based on desired business result. She has developed a business philosophy of integrating human resources with business strategy, thus creating a hybrid HR leadership approach. This approach enables the leveraging human resources to achieve business results.
Latest posts by Tresha Moreland (see all)
Donate To Help Others
Donate to Doctors Without Borders
Check This Offer Out