Training Employees to Safeguard your Organization's interest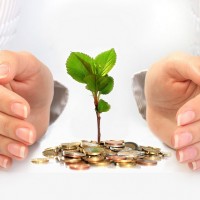 In this era of digitalization, it is becoming an important task to remain safe and secure from outside or online threats. From an HR perspective, it becomes more significant when it comes to safeguarding the interest of organization in general. In these days, employees are required to abide by the rules and regulations that are specified by organizations. No matter if your organization has best security system that suits in protecting the cyber hacking phenomenon; employees should strictly follow the online security measures. These measures will definitely be helpful in reducing the risks that can be anticipated from various threats. There could be many ways that could be utilized in order to avoid or mitigate the threats.
Here are some tips: 
Keep your machine clean and safe
The organization needs to develop standard operating procedures that should be formulated by HR personnel so that employees should know what they are allowed to install and what not. Employees should deal the issue of cyber security with utmost attention as they should not install unknown software on their systems. In this way, the risks or threats might be mitigated.
Apply efficient password combinations
This attribute is as crucial as any other security measure because employees along with organizations business secrets and information need to be secured at any cost. Therefore, the passwords combinations should be strong and it includes special characters along with capital and small letters. This phenomenon does result in protecting the data from any unwanted threat or hazard.
Remove any suspicious element
Employees are needed to remain careful while opening any unknown link from internet. These links are commonly found in emails, online messages, tweets, attachments even the source is known.
Consider Alternatives
The HR department needs to remain focused and attentive all the time, as employees should be instructed and properly guided in developing backup of their work. The employees can also be informed about using organizations spam folders so that employees could move all unwanted emails in this folder.
Speak Up and act proactively
Employees should be assigned role and at the same time HR personnel can guide them to act proactively. Employees should have a close look on the happenings and routine activities. This is because of the fact in this way they can report or examine any unusual event that could become a threat in terms of online security of the organization. They should be allowed to speak and propagate their voice in an efficient manner so that the issue should be resolved as early as possible.
Provide training on continual basis
The HR personnel should provide training to all employees of the organization on a continual basis. This process needs to be implemented for the whole year and at the same time the outcomes of this training should be evaluated so that the real picture becomes visible. Employees should be reminded about their role in protecting the image of the organization and at the same the importance of all these activities must be explained to employees in a decent way. It is all about securing the way through which the information is transferred and communicated to other stakeholders on digital platforms. At the same time, employees should attain awareness about utilizing the information technology and computer systems concepts.
Final Word:
The more you know, the better you secure yourself and the organization, information is the lifeblood of any organization. This lifeblood must be safeguarded from outside vulnerable online sources. The responsibility of HR department increases manifolds in this scenario.
The following two tabs change content below.
Amelie Millie is the owner of an academic writing company
full assignment help
that handles academic writing projects in all topics and subjects. Other than managing this company she loves writing for different blogs and websites on various topics.
Latest posts by Amelie Millie (see all)
Donate To Help Others
Donate to Doctors Without Borders
Check This Offer Out