Attention CHROs: Will Your HR Department Join the Great Migration Next Year?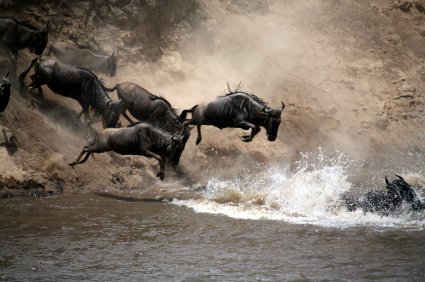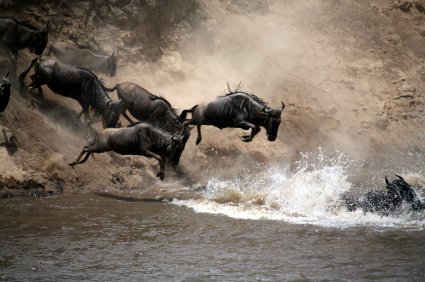 This is the time of year when I'm especially busy doing one of my favorite things: Talking with CHROs all over the country about their professional resolutions for the upcoming year.  (Watch this space for a major announcement in a few weeks.)
While 2012 is full of a variety of pressing national and economic challenges that threaten to divide and distract us as a nation (and consequently stressing teams at work), it appears that HR leaders commonly have one thing on their minds: talent retention.  Given a recent study released by Right Management that says 84% of US employees intend to actively look for a new position, it's probably a reasonable worry to keep top of mind.
That 84% shift in talent will be extremely disruptive to the functioning of business. Even if your employees don't actually snag that new job of their dreams, that doesn't mean they won't quit in place.   And, given the expensive damage of the actively disengaged employees, a cadre of disengaged employees could be more costly to you than having no employees in those chairs at all. But you already know that part.
Here's my question for you: What kind of shape is your HR department in? Here's why I'm asking: They're employees too (so why wouldn't they be members of the 84%?).  And they're the employees who will play an important role in helping you keep the rest of your talent attached to your enterprise, at least long enough to see out this crazy year. Are you at risk for losing your best HR talent?
Do you know what's keeping your HR department intact and impassioned for the work they do? The cover story of the current issue of HR Magazine, "I [Heart] HR: Surprising Research Reveals Why" is finally touching on that question (it's about time, since it's over six years after the infamous Fast Company cover story, "Why We Hate HR.").   According to the study that serves as the foundation of the HR Magazine article, the number one satisfaction driver among HR respondents is, "Opportunities to use skills and abilities." To which I just have to say this:  BS. Horse hockey.
In all the years I've interviewed people of all walks of life who love their work, not a single person said they love their work because of opportunities to use their skills and abilities.  Instead, every one of them speaks to their career journey and how finally the job they have makes their life make sense.  It's about finding their place in the world – that place where they belong, that's uniquely their own until they outgrow it and step into their new role. It's about constantly growing in their passion to serve.
You want your people to outgrow their jobs because they're motivated to develop by the passion of their work, not outrun your desperate efforts to hang on to them for all the wrong reasons.  If your resolution next year is to keep all your invaluable talent stable and focused in their current positions, start with your own department.  Attach them to their work using their original passion for HR as the tie that binds.  Then they'll work with the rest of your employee population with that spirit of service that will create a culture of trust, appreciation, and dedication.
Those behaviors that model the culture you want start with the HR department. Which means they start with you. And isn't that part of your own passion for HR?
The following two tabs change content below.
Martha I. Finney is the author of The Truth About Getting the Best From People, and a consultant specializing in employee engagement. For a free consultation on how you can build a vacation-friendly workplace culture, email Martha at Martha@marthafinney.com.
Latest posts by Martha Finney (see all)
Donate To Help Others
Donate to Doctors Without Borders
Check This Offer Out