Innovation
The following two tabs change content below.
Tresha D. Moreland, MBA, MS, FACHE, SPHR, SSBBP, founder of HR C-Suite, is an HR thought leader in Human Resource Strategic Management. She has held key human resource leadership roles for over 20 years in multiple industries most recently a senior vice president in the healthcare industry. Tresha is the founder and publisher of HR C-Suite (www.hrcsuite.com). HR C-Suite is a game changer results-based HR strategy website. It is a first-of-it's-kind site that organizes HR strategy based on desired business result. She has developed a business philosophy of integrating human resources with business strategy, thus creating a hybrid HR leadership approach. This approach enables the leveraging human resources to achieve business results.
Latest posts by Tresha Moreland (see all)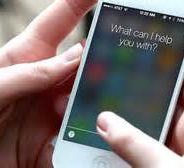 Technology is driving almost every aspect of our lives. 'Siri' has to be the finest example of this phenomenon. Yes, the famous intelligent personal assistant that has become a part of our lives. Be it checking the weather to dialing up someone from your phonebook or helping you find the nearest pizza outlet, Siri does it all! The technology used in Siri is a chatbot, an intelligent computer program that simulates conversations with humans over the Internet. Now what if I state that chatbots are on the verge of becoming the next big thing in...
read more