Competitive Advantage
The following two tabs change content below.
Tresha D. Moreland, MBA, MS, FACHE, SPHR, SSBBP, founder of HR C-Suite, is an HR thought leader in Human Resource Strategic Management. She has held key human resource leadership roles for over 20 years in multiple industries most recently a senior vice president in the healthcare industry. Tresha is the founder and publisher of HR C-Suite (www.hrcsuite.com). HR C-Suite is a game changer results-based HR strategy website. It is a first-of-it's-kind site that organizes HR strategy based on desired business result. She has developed a business philosophy of integrating human resources with business strategy, thus creating a hybrid HR leadership approach. This approach enables the leveraging human resources to achieve business results.
Latest posts by Tresha Moreland (see all)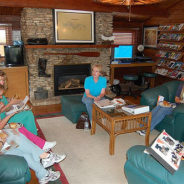 When you are about to introduce a new product in your company, the standard thing to do is to ensure that first your employees are effectively trained and have the basics about the product. There are several other reasons as to why you keep your employees into regular training. If you want to improve the performance levels of your team, include professional development or certification training. The training, however, does not always go as you plan and you feel bored between the sessions. If your employees are the type of people with a short...
read more