Company Turnaround
The following two tabs change content below.
Tresha D. Moreland, MBA, MS, FACHE, SPHR, SSBBP, founder of HR C-Suite, is an HR thought leader in Human Resource Strategic Management. She has held key human resource leadership roles for over 20 years in multiple industries most recently a senior vice president in the healthcare industry. Tresha is the founder and publisher of HR C-Suite (www.hrcsuite.com). HR C-Suite is a game changer results-based HR strategy website. It is a first-of-it's-kind site that organizes HR strategy based on desired business result. She has developed a business philosophy of integrating human resources with business strategy, thus creating a hybrid HR leadership approach. This approach enables the leveraging human resources to achieve business results.
Latest posts by Tresha Moreland (see all)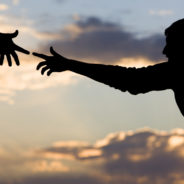 Twelve senior leaders in a large health insurance company I consulted for spent nearly 18 months in active, often heated debate over the direction their organization should take to address then president-elect Obama's promise for health care reform. Each team member possessed strong opinions—believing that he or she alone saw the big picture and had the right answer for what the future required. Finally, after countless shouting matches, numerous planning retreats, hundreds of hours of research, and various consults with some of the brightest...
read more