How to Instill Company Culture in Your Remote Team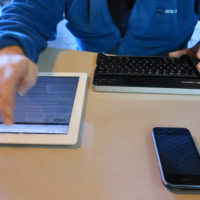 As a South African expat, I had always looked to South Africa as a potential market for TopLine, and when the opportunity presented itself in the latter half of 2015, we opened our Cape Town branch. Whilst careful planning resolved logistical issues, we hadn't anticipated how challenging it would be to transfer our London company culture to an entirely new office.
What's all the fuss about?
Company culture can be quite difficult to define and identify. But having a strong one is crucial to your business's overall success. By curating a positive workplace that reflects your company's core values, you create an environment in which employees remain enthused, productive and focussed on business goals. Also, as 'work environment' features highly on top candidates' check lists of desirables, company culture is key if you want to attract the best talent. Taking the time to consider your work environment pays dividends, leading to lower employee turnover and a committed workforce. Achieving all this is no easy feat even when you're in the same office, let alone when your team spans two continents.
Spell it out
First and foremost, you need a solid employee onboarding strategy. Whether it's their first or fifth job, starting in a new office guarantees information overload. Knowing that you're not there in person to resolve any queries only adds to the stress. It is, therefore, imperative to have a comprehensive company manual. No detail is too small – from company culture tips to file naming conventions – everything should be included.
Another great habit is to provide an in-depth schedule for a new starter's first week or few weeks depending on their experience. Again, including little details such as lunch time habits and coffee breaks makes it clear how the office functions daily. And this kind of structure prevents that awkward thumb-twiddling that often characterises the first few weeks of a new job, before the employee's full workload has been assigned.
Communication is crucial
Regular check-ins, not just with you, but between new starters and the rest of the team, are another must. As well as managing their progress and allowing them to raise concerns, check-ins enable remote workers to build rapport with the team. Consequently, remote employees can contribute to wider company goals. Regular communication also builds trust, the more you chat the more comfortable everyone becomes.
Social
If one office does something social then it's only natural for the sister office to want to be included. While this may not always be logistically possible, it's important not to forget to include remote workers in your company's social activities. Whether it's organising a birthday cake or funding Friday drinks – extending these privileges to all your offices makes every employee feel valued. Besides, it is during these informal occasions that the team relaxes and shows more of their personality. In addition, consider borderless social activities everyone can be involved in – for example a fitness programme can be rolled out across the whole company (given employee willingness!) and progress towards goals can be shared and celebrated regardless of location.
Good internet is key
Video conferencing is crucial for running remote teams across continents. Remember, over half of an individual's communication is non-verbal. A good internet connection in both offices is therefore paramount. Poor connections make communicating with the team hard work, compounding any initial nerves and disconnect. There is also the risk that a jittery connection makes new starters less inclined to contribute, meaning you could be missing out on some great potential.
Know your cultural faux-pas
Be aware that language takes on different meanings depending on the country. Something considered acceptable in one culture can be outwardly rude in another. So, ensure the team acknowledges these differences. From our experience, UK business communications can be quite direct. It's not a personal thing, but it took our South Africa team a while to understand this.
Instilling your unique company culture into a remote team is hard work but essential to ensuring remote working success. You'll hit some road bumps but with patience you can build a great company culture that breaks global boundaries.
The following two tabs change content below.
Tresha D. Moreland, MBA, MS, FACHE, SPHR, SSBBP, founder of HR C-Suite, is an HR thought leader in Human Resource Strategic Management. She has held key human resource leadership roles for over 20 years in multiple industries most recently a senior vice president in the healthcare industry. Tresha is the founder and publisher of HR C-Suite (www.hrcsuite.com). HR C-Suite is a game changer results-based HR strategy website. It is a first-of-it's-kind site that organizes HR strategy based on desired business result. She has developed a business philosophy of integrating human resources with business strategy, thus creating a hybrid HR leadership approach. This approach enables the leveraging human resources to achieve business results.
Latest posts by Tresha Moreland (see all)
Donate To Help Others
Donate to Doctors Without Borders
Check This Offer Out