3 Reasons Why Reinventing HR Won't Work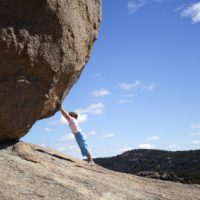 The calls for HR to change have been heard around the world for years now. The statistics continue to show that attracting and retaining top talent priorities for CEO's. The pressure is on for HR leaders to drive and deliver organizational objectives.
As a result of that call we are currently running a survey of HR leaders about the challenges for developing HR teams. (Survey deadline is July 29th at noon PST and can be found here: https://www.surveymonkey.com/r/QP3LXV5). So far the results of this survey are very interesting.
The trend indicates a huge conflict. The conflict: while the demand for HR to raise the bar of strategic delivery is high, the support and commitment from senior leadership seems to be very low.
Here are 3 reasons why reinventing HR won't work and what can be done about it.
Lack of leadership commitment:
It is almost comical to find managing teams who demand a better HR service from the function such as quicker onboarding of talent, but yet block improvement efforts despite themselves. But sadly that dysfunctional mindset among managing teams exist. Separate from the dysfunctional managing teams that would just assume throw HR under the proverbial bus, but there is also a lack of support regarding the HR budget allowing the development of HR team members.
If you are a leader reading this who wants to take reinventing HR seriously consider reevaluating all things that might be impeding improvement. Look beyond just the HR team themselves but also look at organizational practices, mindsets and yes the budget too. Take a strong look in the mirror and see if your words or actions truly align with stated commitments towards "people being your greatest asset."
If you are a HR leader struggling to raise the bar of delivery consider taking a step back and objectively audit all things that are blocking improvement. Take a serious look at your team and assess skill and motivational levels towards change and take a look at external roadblocks. Put together plan and draw up a business case to start communicating and gaining buy-in from leadership for why commitment is an absolute must.
2. Lack of clear and effective vision
A lack of clear and effective vision is quite common. By clear and effective I mean a clearly communicated and consistently aligned. An effective vision calls for all practices, mindsets, processes and systems to be aligned in order to propel the vision forward. When everyone is doing their own thing or there are conflicting systems in place, it really is hard if not impossible for an HR function let alone any other function to deliver on results.
If you have a bold vision that the organization is depending on for survival consider taking a vision alignment review. Take a full and honest look at all things in the organization that may impede or propel the vision and create a strategic plan.
3. Lack of execution
It is easy to sit at a table and talk about what needs to be done. But it's quite another story to actually effectively execute on a plan.
As with everything there is more that just having a plan. It is also about making sure the organization has the capacity to effectively execute on the plan. This is where 1 and 2 above and leadership having an execution mindset and a strategic HR mindset come into play.
As an HR leader taking the strategic plan and assessing the organizational capacity to execute becomes a critical step. Then again, making the business case for change where applicable is necessary for buy-in and support.
There are many other opinions about reinventing HR and workplace effectiveness. This will provide a great start towards diagnosing organizational challenges and ultimately reaching a successful outcome.
The following two tabs change content below.
Tresha D. Moreland, MBA, MS, FACHE, SPHR, SSBBP, founder of HR C-Suite, is an HR thought leader in Human Resource Strategic Management. She has held key human resource leadership roles for over 20 years in multiple industries most recently a senior vice president in the healthcare industry. Tresha is the founder and publisher of HR C-Suite (www.hrcsuite.com). HR C-Suite is a game changer results-based HR strategy website. It is a first-of-it's-kind site that organizes HR strategy based on desired business result. She has developed a business philosophy of integrating human resources with business strategy, thus creating a hybrid HR leadership approach. This approach enables the leveraging human resources to achieve business results.
Latest posts by Tresha Moreland (see all)
Donate To Help Others
Donate to Doctors Without Borders
Check This Offer Out