The Situation Room: Evaluator Bias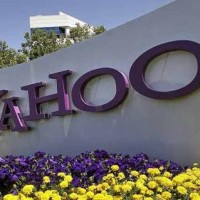 "I can't take it anymore, this employee must go!" exclaimed a frustrated supervisor. The supervisor explained
that an employee's performance has been historically low. And now the employee has gotten even worse costing the company precious productivity requirements.
So the logical thing to do is to look in the employee's file. If the employee has historically been poorly performing, surely there would be documentation such as corrective action disciplinary forms and/or a performance evaluation or two that would indicate poor performance. Right?
Wrong. Instead you find nothing. No corrective action forms were found and previous evaluations all indicate the employee has been meeting expectations.
So you ask the supervisor "How could this be?" The supervisor tells you that they were going to get around to it, but instead just took informal mental notes.
What is the best action to take?
Fire the employee anyway under the "at will" policy.
Write a policy prohibiting the refusal to use corrective action forms.
Train leadership on the importance of completing objective evaluations.
Ask how Yahoo's employee ranking system is working for them.
Yahoo's controversial quarterly employee performance ranking system recently hit the news as a former employee filed a lawsuit against them. The former employee alleges that the company's senior managers routinely manipulated the rating system to fire hundreds of people without cause. The common reason sited is so that the company can achieve its financial goals.
The employee performance ranking system is an evaluation process that requires managers to rank employees on a bell curve. Those who score on the low end of the curve loose their jobs. Employee ranking systems are contentious at best anyway regardless of Yahoo driving headlines about it. Ranking employees is considered flawed in most circles today because it essentially pits one employee against another causing high conflict and low morale in the workplace.
The Big Picture - Bias
No matter what evaluation system is used, evaluator bias is always a possibility. Rating an employee's performance comes from a supervisor's biased viewpoint. Eliminating bias in performance appraisal process is a key step in increasing workplace trust and morale.
Here are some key steps to help minimize evaluator bias.
Performance management training - Train supervisors on the fundamentals of performance management. This includes training on organizational philosophies and best practices of conducting performance evaluations, corrective counseling's and providing constructive feedback not just annually but continuously throughout the year.
Correct performance confusion – Over time it may be easy to lose sight on standards especially if the employee has been difficult to deal with over the years. Go back to the job requirements and refresh yourself on the duties and tasks that are critical to the company's success. Collect supporting documents and work products that back up the evaluation decision.
When in doubt – There are those times when a supervisor has to decide what level of discipline to administer when a difficult employee is not performing or violated a policy. Ask yourself what you would do if your "angel" employee violated the same policy. The standard should be the same.
As for Yahoo only time will tell if their employee ranking system is biased or not as alleged. For those who want to avoid human bias derailment take these steps and give a shout out to your legal counsel.
The following two tabs change content below.
Tresha D. Moreland, MBA, MS, FACHE, SPHR, SSBBP, founder of HR C-Suite, is an HR thought leader in Human Resource Strategic Management. She has held key human resource leadership roles for over 20 years in multiple industries most recently a senior vice president in the healthcare industry. Tresha is the founder and publisher of HR C-Suite (www.hrcsuite.com). HR C-Suite is a game changer results-based HR strategy website. It is a first-of-it's-kind site that organizes HR strategy based on desired business result. She has developed a business philosophy of integrating human resources with business strategy, thus creating a hybrid HR leadership approach. This approach enables the leveraging human resources to achieve business results.
Latest posts by Tresha Moreland (see all)
Donate To Help Others
Donate to Doctors Without Borders
Check This Offer Out