3 Ways to Improve Productivity by Reducing Sick Leave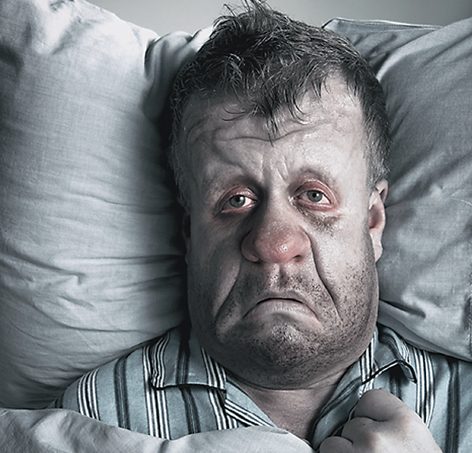 How much does sick leave cost your business each year? Or, how much does it cost to have unwell employees coming in and spreading their illness to other members of staff? According to the IBI, illness costs the US economy $576 billion per year - $227 billion comes from lost productivity due to absenteeism, while the remaining $349 billion is lost when sick employers turn up to work but are unable to perform at their best. So how can you reduce the impact that sickness has on your business? In this article we'll look at three main areas: lifestyle, causes of illness, and job satisfaction.
Help Employees lead Healthy lifestyles
A healthy lifestyle is essential to keep sickness at bay by boosting immune systems. Even if you don't have the resources to implement a thorough wellness program, there are lots of small things you can do to empower your employees to lead healthy lives, making them less likely to take time off and becoming more productive.
The biggest way you can make an impact on the health of your employees is to promote exercise. A lack of regular physical activity is one of the leading causes of preventable death worldwide ahead of poor sanitation and alcohol abuse. It doesn't have to cost a fortune either. Many gyms offer a range of discounts for local businesses, allowing them to provide discounted, part or full payment of memberships to their employees, allowing businesses to choose how much input to have.
But financial incentives are not the only way to help staff lead healthy lifestyles – a healthy culture needs to be promoted too. That might include organising lunch time gym sessions, providing secure bike parking, and ensuring staff are offered healthy meal choices.
Work to Reduce Causes of Illness
While healthy lifestyles help to improve the immune system, it is also important that sources of infection are kept at bay in the workplace by providing appropriate sanitation and illness prevention. Stopping the spread of germs and bacteria is essential. Millions of germs are picked up by the hands each day during every-day activities. So it's important that effective hand sanitization is available. This includes ensuring that soap pumps in the bathroom are regularly resupplied, or providing employees with gel hand wash at their desks, allowing them to sanitize their hands regularly throughout the day. Employees should also be given access to wipes or cleaning products, allowing them to keep their workstations clean and germ-free.
Providing your staff with a flu vaccination is another great way to keep up productivity – did you know that flu costs the US economy approximately $10.4 billion each year? Even if you don't have an on-site clinic in the workplace, many pharmacies are offering corporate vaccination services to keep employees fit and healthy during the flu season.
Address Causes for Low Job Satisfaction
Low job satisfaction can be a major cause of absenteeism and subsequently reduced productivity, which could be down to a number of reasons including disengagement with work, low morale, burnout and stress. Heavy workloads, difficult meetings, or feelings of appreciation can cause employees to become disinterested or disillusioned with their jobs, resulting in more sick days being taken and costing your company money.
So how can you improve job satisfaction? The first step is to create a positive work environment, starting from the top down. That means ensuring managers give regular positive, constructive criticism, avoiding micromanagement. Next, you understand your team's strengths and weaknesses, tasking them with jobs they have experience on and can be successful at. Ensure employees are included in goal setting tasks, choosing what skills they'd like to develop and ensuring they have a say in how their role affects the wider success of the company.
How are you tackling sickness in the workplace to improve productivity? Have you tried any of the solutions above, and what results did you have? Let us know your thoughts in the comments section below!
The following two tabs change content below.

Seb Atkinson writes for Safety First Aid Group about health, fitness and first aid in the workplace, helping businesses to improve their productivity and employee satisfaction with a healthier workforce.

Latest posts by Seb Atkinson (see all)
Donate To Help Others
Donate to Doctors Without Borders
Check This Offer Out