A Great Place to Work: 4 Ways to Protect Your Employees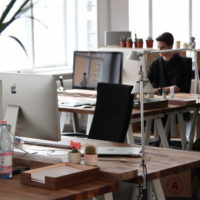 Bad things happen at companies of all kinds. Thieves, disgruntled ex-employees, jealous lovers, and even terrorists may have some reason to target your place of business. The risk of fire, accidents, and natural disasters is always present. Many businesses don't take necessary precautions until after the worst has happened. But you have a responsibility to protect all employees as your business grows. There are some simple yet effective ways to do this.
A culture of vigilance
Your best warning system for any emergency is your own employees. Encourage them to be vigilant and to report suspicious individuals, hostile behavior, harassment, or unsafe conditions. No one, even vendors or contractors, should be allowed beyond the front lobby without registering at the desk. Visitors should be accompanied by a responsible employee at all times. For safety, concerns like loose wires, spills, or unbalanced loads should be reported and corrected right away.
Have a plan
There should be a written contingency plan for specific situations. This information should be made available to everyone and reinforced by emergency training sessions. All employees should know what to do and where to go if there's an armed intruder, a fire, injuries, a bad storm, or other dangerous developments. Offer some hands-on training in first aid, use of fire extinguishers, and drills on notifying authorities and hurrying to a designated safe area.
Restrict access
Consider replacing any traditional locks with keypad or magnetic key card entry systems. All side doors should be kept locked and secured, including loading bay doors when not in use. Passcodes or keys of any kind should be given only to those employees who have a job-related need to use that door. All entryways should be well-lit at night and with no hedges or other obstructions that provide a hiding place to criminals.
Truck driver safety
Field service employees or truck drivers are constantly on the road and largely oversee their own safety. While your company is responsible for seeing that all vehicles are well-maintained, you should also educate all drivers with safety tips. These include keeping the doors locked until they reach destinations, getting sufficient sleep, using extra caution in bad weather, and avoiding parking or driving in threatening surroundings. Every driver should carry or be equipped with their own GPS-enabled mobile device in case of emergency. It can also be a good idea to retain an attorney to represent your drivers in the case that they are ever in an accident.
No one can foresee every accident or criminal action. But taking the steps to see that your employees are informed, aware, and well trained will keep them safer, and minimize the damage when emergencies do occur.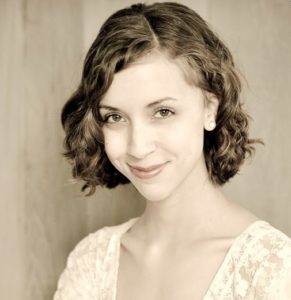 The following two tabs change content below.
Tresha D. Moreland, MBA, MS, FACHE, SPHR, SSBBP, founder of HR C-Suite, is an HR thought leader in Human Resource Strategic Management. She has held key human resource leadership roles for over 20 years in multiple industries most recently a senior vice president in the healthcare industry. Tresha is the founder and publisher of HR C-Suite (www.hrcsuite.com). HR C-Suite is a game changer results-based HR strategy website. It is a first-of-it's-kind site that organizes HR strategy based on desired business result. She has developed a business philosophy of integrating human resources with business strategy, thus creating a hybrid HR leadership approach. This approach enables the leveraging human resources to achieve business results.
Latest posts by Tresha Moreland (see all)
Donate To Help Others
Donate to Doctors Without Borders
Check This Offer Out