How To Create A More Productive Company Culture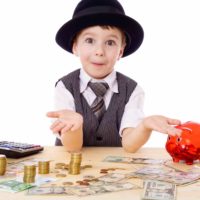 Enhancing Company Culture Pays Dividends In Productivity
Maybe you have noticed a lack of employee enthusiasm recently, coupled with a dip in productivity. Even if this unsettling trend is isolated among a few individuals or in one department, it is not something HR representatives and department managers should overlook. Negative attitudes can spread at an unpredictable rate. According to Fast Company, regular pay increases may not be the solitary solution to keeping employees happy. Employee happiness led to a 12 percent increase in productivity while unhappy workers were 10 percent less productive.
Accentuate the Positive to Create a More Productive Company Culture
It may help your Human Resources team to sift through a few ready-made ideas to increase employee happiness and productivity.
The following are four effective ways you can keep spirits and productivity soaring:
Cater company lunches. Partner with a catering service to bring some of your staff's favorite meals in for their enjoyment and convenience. Sitting together to enjoy a pleasant meal and easy conversation is a classic morale booster. If budget is tight, designate one day each month for a catered meal. Encourage employees to relax and enjoy their time together, when people get to know one another on a more personal level, they are more easily able to tackle stressful moments together. You can even build in a portion of the lunch where you can discuss hot office topics, while encouraging everyone to come up with positive solutions.
Provide teambuilding opportunities. Whether on site or out of the office, offer your employees opportunities to step away from their desk and engage with one another. Games and sports inspire sportsmanship and compromise, which can easily transfer to positive daily workplace interactions. Even if you do something as simple as investing in a foosball or Ping-Pong table in the break room, you are likely to note a quick uptick in relaxation and positivity. You may also consider incorporating quarterly, or semiannually, official teambuilding excursions.
Revamp your workplace. Sometimes a new coat of paint or changing the window coverings can do wonders to improve everyone's outlook, especially in a place where they spend so many of their waking hours. Spruce up your employees' workspace with anything from new plants to bright new carpeting to give everyone a fresh perspective.
Encourage discipline as a positive force in your company culture. Discipline does not need to come across as a strict and limiting practice in the workplace. With the right approach, employees embrace discipline and accountability as a personal virtue to help guide them in meeting personal productivity goals. A healthy expectation of discipline encourages employees to stay mindful about how their individual work ethic impacts colleagues and clients.
There Is No Downside to Improving Company Culture
By implementing a few simple ideas aimed at making your employees happier, you are on your way to generating a more positive culture. Over time—and perhaps sooner than you might imagine—you will start to see an increase in productivity.
The following two tabs change content below.
Amanda Lipson is Human Resources Generalist at
ZeroCater
in San Francisco. Lipson also is working toward her master's degree in industrial/organizational psychology at San Jose State University.
Latest posts by Amanda Lipson (see all)
Donate To Help Others
Donate to Doctors Without Borders
Check This Offer Out